Counteroffensive: Ukrainian volunteer notes what Ukrainian army lacks for successful operation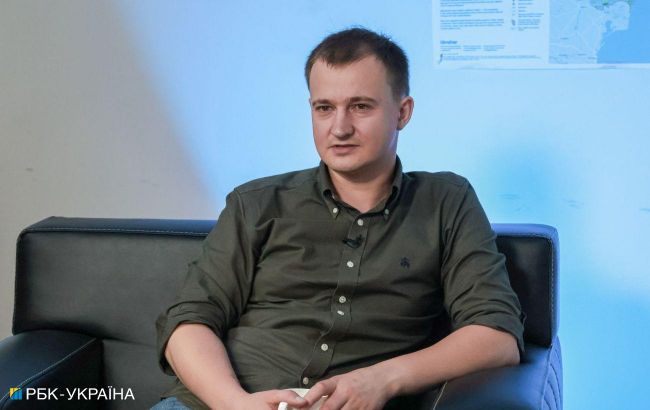 Taras Chmut, the director of the "Come Back Alive" Foundation (photo: RBC-Ukraine, Vitalii Nosach)
The Ukrainian army lacks weapons for a successful counteroffensive and professional soldiers, according to Taras Chmut, the director of the "Come Back Alive" Foundation, in an interview with RBC-Ukraine.
When asked what is lacking for a successful counteroffensive, the volunteer responded, "Brains, ammunition, personnel, armored vehicles, and everything else. Modern aircraft, a universal tool, is particularly lacking in the Ukrainian army."
"Aircraft are a top priority for the country after ammunition right now. But they don't capture territories, they don't advance, they can do a lot, but until infantry takes over, you haven't captured, haven't returned, haven't liberated," he explained.
Chmut added that in warfare, the quantity of combat personnel is essential, but the quality is even more crucial, especially for leaders and commanders.
"It doesn't mean one super-top soldier can replace ten non-super-top soldiers. But ten super-top soldiers can be better than a hundred non-super-top soldiers, for example... Brains are about planning, and there are issues at the level of brigade, battalion, and army corps commanders. And people are about the quality of those individuals who execute this plan," the volunteer stated.
Ukraine's counteroffensive
Previously, this summer, Ukrainian forces intensified their offensive actions on multiple fronts, specifically in the Bakhmut, Melitopol, and Berdyansk directions. During this time, they managed to liberate over ten settlements.
In this context, Ukrainian defenders and the country's leadership explain that the main obstacle to the counteroffensive is the occupiers' minefields and the enemy's formidable defensive lines.
More about the development of the Ukrainian Armed Forces' counteroffensive after two months - in the article by RBC-Ukraine.