Congress to approve extra funding for Ukraine: White House states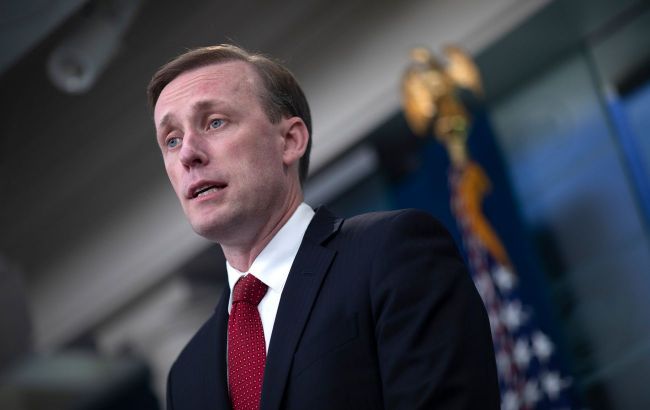 Jake Sullivan, Advisor to the President of the United States on National Security (Photo: Getty Images)
The administration of US President Joe Biden is confident that Congress will approve additional aid for Ukraine, according to Jake Sullivan, the Advisor to the President of the United States on National Security, cited by CNN.
"There are strong Republican, as well as Democratic, voices in both the House and the Senate in key leadership positions advocating on behalf of continued financial support to Ukraine," the statement reads.
Sullivan clarifies that Ukraine needs the assistance and tools necessary to defend its sovereignty and territorial integrity.
"So we believe that the support will be there and will be sustained — even if there are some dissident voices on the other side of the aisle, we believe that at the core, there is still a strong bipartisan foundation of support for our Ukraine policy and for supporting and defending Ukraine," he continues.
The US warned Ukraine that it would receive assistance
Senate Minority Leader Mitch McConnell stated on Monday that he expected Congress to pass a bill for additional funding to increase support for Ukraine.
According to Sullivan, the administration informed representatives in Kyiv as well as allies and partners that they have "confidence that the United States will continue to be there as we have committed to be there as long as it takes."
Additional US Funding for Ukraine
On August 10, US President Joe Biden submitted a request to Congress for additional funding of about $40 billion in emergency funding, and a portion of these funds - $24 billion - for aid to Ukraine.
Prior to this, the Pentagon revealed that the agency had approximately $6 billion remaining for assistance to Ukraine. The US Department of Defense conducted an evaluation of the value of the military equipment it sent to Ukraine and found that it had been overvalued by about $3 billion.