Chinese and U.S. military aircraft nearly collide over South China Sea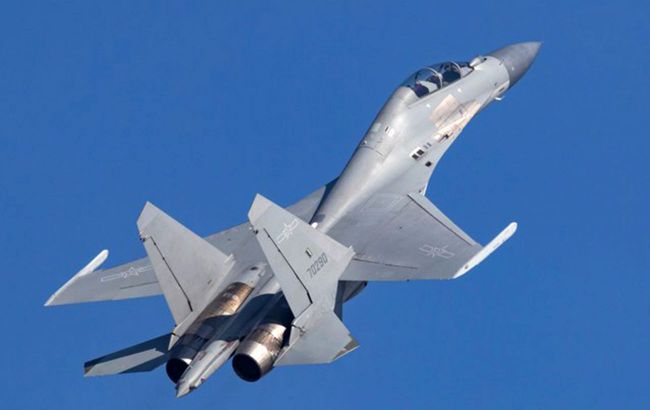 Chinese and U.S. military aircraft nearly collided over the South China Sea (Photo: twitter.com WarPolitRussia)
A Chinese fighter jet nearly collided with an American bomber as they were flying over the South China Sea, according to the press service of the Indo-Pacific Command of the United States Armed Forces.
According to information from U.S. military sources, on the night of October 24, the pilot of a Chinese J-11 fighter jet attempted to intercept an American B-52 bomber.
"During the night time intercept, the PRC pilot flew in an unsafe and unprofessional manner, demonstrated poor airmanship by closing with uncontrolled excessive speed, flying below, in front of, and within 10 feet of the B-52, putting both aircraft in danger of collision," the command specifies.
China's reaction
In response, the Spokesperson for China's Ministry of Foreign Affairs, Mao Ning, blamed the United States for the incident.
According to her, American aircraft fly around the world to "show off military muscles," and Mao Ning asserts that this is a "source of maritime and air security risks."
Visit of the Chinese Foreign Minister to the U.S.
News of this incident came amidst the visit of China's Foreign Minister, Wang Yi, to Washington. He has already met with Secretary of State Antony Blinken.
According to reports, Wang Yi is preparing for the visit of Chinese leader Xi Jinping to the United States, which could take place in November.