China creates obstacles for Ukraine in the 'drone war' - NYT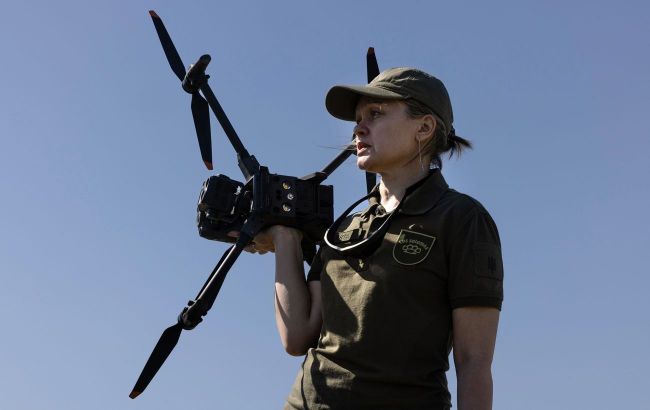 Ukraine may face challenges when importing Chinese drones (photo: Getty Images)
China implemented restrictions on the supply of civilian drones and components starting from September 1. This, in turn, could impact the situation in the ongoing conflict with Russia against Ukraine, according to The New York Times.
According to the Royal United Services Institute for Defence and Security Studies (RUSI), Ukraine loses approximately 10,000 drones per month on the front lines. The most popular among them are civilian drones from Chinese manufacturers like DJI, EHang, and Autel.
These drones are favored by photographers and recreational enthusiasts, but Ukrainian military personnel have repurposed them as weapons for dropping explosive devices on Russian occupant positions. Chinese FPV drones, controlled using virtual reality headsets, are also popular.
As reported by The New York Times, China's restrictions are exerting a hidden influence on the war in Ukraine. In recent months, Chinese companies have reduced the sale of drones and drone components. Meanwhile, Russia procured drones worth at least $14.5 million in the first half of 2023. The situation worsened after the restrictions were imposed at the beginning of September, affecting the supply of UAVs, as reported by the publication.
Do Chinese companies refuse to supply drones to Ukraine?
Currently, there is no official information indicating that China is directly supplying drones or drone components to Ukraine for military purposes. However, in many cases, Ukrainian actors may seek to create intermediary networks similar to those used by Russia to circumvent Western sanctions.
"We need to invent more complex supply chains. We need to convince Chinese factories to help us with components because they are not eager to assist us," said Maria Berlinska, the head of the Victory Drones project, as reported by The New York Times.
Meanwhile, the founder of one Ukrainian company stated that they are currently obtaining components through personal connections with Chinese factories. According to official customs data, Ukraine has recently received millions of Chinese drones and components. Most of these have come from European intermediaries, as reported by the publication.
Russian media previously reported on how China's restrictions led to supply disruptions of drones and components to Russia.
For more insights into the significance of drones, you can read the article by RBC-Ukraine.