China confirms participation in Peace Summit in Saudi Arabia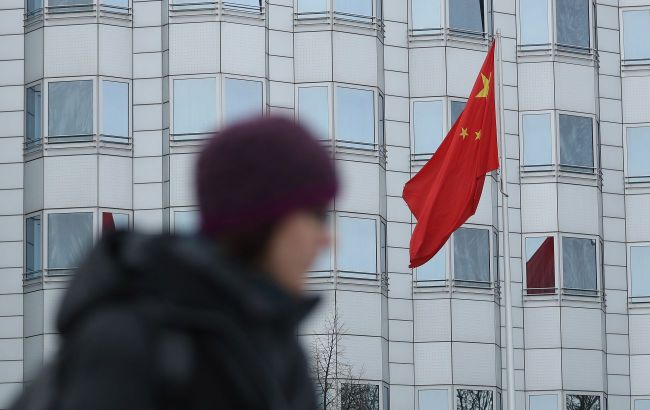 China is going to send delegation to the meeting in Jeddah on Ukraine (Getty Images)
Foreign Ministry Spokesperson, Wang Wenbin, announced that China will participate in the Jeddah meeting regarding Ukraine.
"At the invitation of the Kingdom of Saudi Arabia, Special Representative of the Chinese Government on Eurasian Affairs Li Hui will travel to Jeddah to attend the meeting on the Ukraine issue. China stands ready to work with the international community to continue to play a constructive role in seeking a political settlement of the Ukraine crisis," states the Ministry of Foreign Affairs.
Summit in Saudi Arabia
It is known that a summit dedicated to the issue of peace in Ukraine will take place tomorrow in Saudi Arabia. Representatives from over 30 countries, including the United States, the European Union, Canada, India, Brazil, Indonesia, Egypt, and Mexico, will participate in the summit.
The President's Office previously explained that the primary objective of the meeting will be the 'peace formula' for Ukraine.
We have also previously reported Ukraine's efforts to forge a broader coalition of diplomatic support beyond its main Western allies.
China's stance on the war in Ukraine
It is worth noting that China has maintained what appears to be a neutral position on the conflict since the beginning of the full-scale invasion. While not condemning or openly supporting Russia, China has, however, bolstered its trade ties with the country.
In the midst of this, China put forth a so-called 'peace plan' concerning the war in Ukraine. Yet, this plan faced criticism from Ukraine, Europe, and the United States.
Furthermore, China sent its special envoy, Li Hui, to Ukraine, as well as to the EU and Russia. Following his diplomatic tour, Li Hui announced that China and Europe had reached a consensus regarding the 'Ukrainian crisis.'
During his visit to Kyiv, the Chinese envoy expressed doubts about whether the Patriot anti-aircraft system could successfully intercept Russian Kinzhal missiles.
In addition, after visiting several nations, Li Hui stated that neither the Kremlin nor Kyiv had 'closed the door to dialogue,' but they faced significant challenges in coming to the negotiation table.
However, in response to this information, the Secretary of the National Security and Defense Council, Oleksii Danilov, affirmed that Ukraine had no intention of engaging in talks with its adversary.