Casualties surge in Nova Poshta terminal shelling near Kharkiv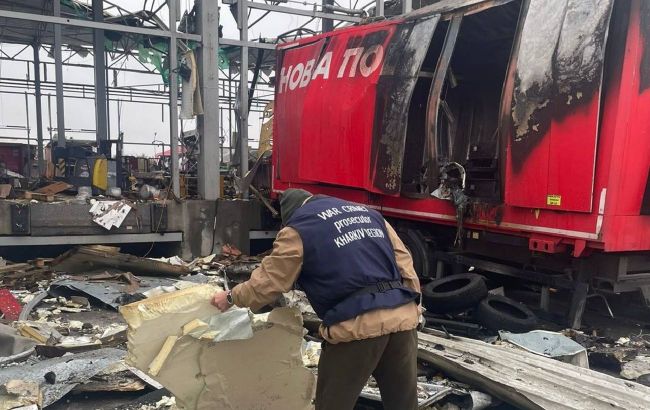 Casualties surge in Nova Poshta terminal shelling near Kharkiv (t.me/prokuratura_kharkiv)
The number of casualties in the shelling of the Nova Poshta terminal near Kharkiv has increased. Seventeen people were injured, according to the Kharkiv Regional Prosecutor's Office.
"As of now, the number of victims has increased to 17. Another employee of the company received shrapnel wounds," the message says.
The injured person received medical assistance. He declined hospitalization.
Strike on the Nova Poshta terminal
The occupiers struck the Nova Poshta terminal in the village of Korotych near Kharkiv on October 21. The Russians fired S-300 anti-aircraft missiles.
As a result of the attack, a fire broke out, and the terminal was almost completely destroyed. Cargo vehicles were also damaged.
According to the latest data, six people died as a result of the attack. It is known that 17 people were injured.
For more details and consequences of the cynical Russian attack, read RBC-Ukraine's report.