Canada to decommission dozens of M113 armored vehicles amid Ukraine's requests for weapon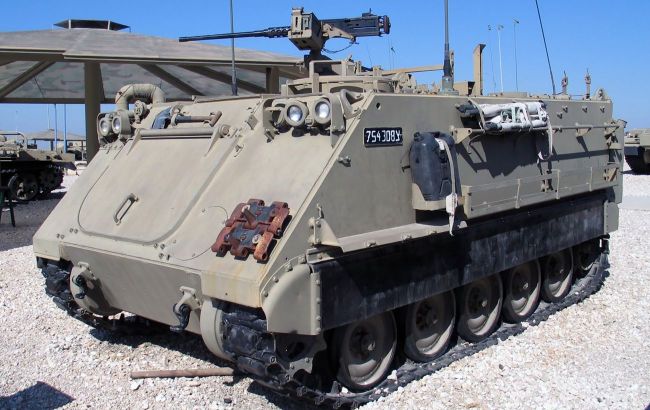 Photo: Illustrative photo (wikimedia.org)
The Canadian military has dozens of old armored vehicles that it plans to send to the scrapyard this year. However, a private company is ready to refurbish them for use in Ukraine, according to CBC News.
The armored vehicles are old
The Ministry of National Defense of Canada has stated that 67 tracked armored vehicles out of a fleet of 140 are awaiting final disposal. They are also being used as a source of spare parts for 73 vehicles.
The defense ministry has mentioned that they will replace these vehicles with entirely new armored combat support machines over the next few years.
Opportunity for refurbishment and supply to Ukraine
Armatec Survivability, a company based in London, has offered to upgrade these armored vehicles.
A high-ranking representative from the Canadian Ministry of Defense confirmed the proposal by Armatec earlier this week, adding that no decision had been made. He did not specify whether the proposal had been positively received.
"The challenge, of course, around any of the donations that come out of ... [Canadian Armed Forces] inventory is balancing out the operational requirements," said Deputy Director-General of International Security, Ty Curran.
Ukraine to seek new weapons
Canada has already gifted eight Leopard 2A4 tanks, 39 new APCs, and 208 Roshel Senator armored SUVs as part of a $1.8 billion arms package.
Ukraine's President Volodymyr Zelenskyy is expected to visit Ottawa on Friday, where he is likely to request Canada for more military equipment, including additional armored combat vehicles and tanks.
Supplies of M113 to Ukraine
Recently, a Belgian company expressed readiness to supply ten upgraded M113 armored vehicles to Ukraine.
In June, Lithuania announced the transfer of ten M113 armored personnel carriers and ammunition to Ukraine