Canada introduced a new migration program for Ukrainians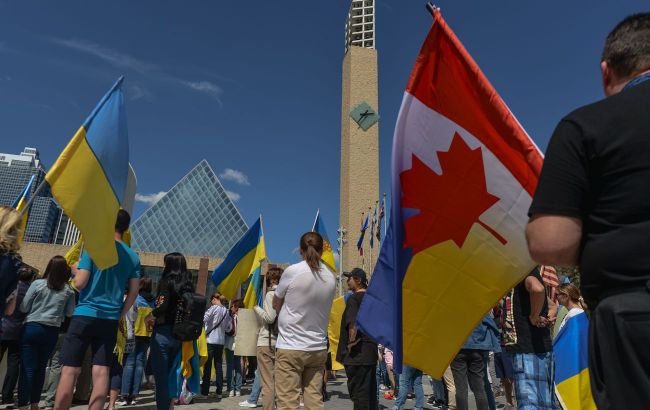 Illustrative photo (photo: Getty Images)
The application intake for this program will open on October 23.
To be eligible for this program, Ukrainian citizens must have close relatives with Canadian citizenship or permanent resident status. Close relatives include children, parents, grandparents, spouses, as well as brothers and sisters.
The program also allows citizens of third countries to apply if their spouse has Ukrainian citizenship but cannot leave Ukraine or has gone missing.
Currently, specific information regarding application processing times and fees is not available, but it will be provided on October 23.
Canada's aid to Ukraine
On September 22, Canadian Prime Minister Justin Trudeau announced the provision of long-term assistance to Ukraine amounting to $482.6 million, which is intended to span over three years.
Trudeau further clarified that a portion of this funding would be allocated for the construction of 50 armored vehicles and 50 medical evacuation vehicles.
Within this funding, Canada will provide additional Leopard 2 tanks as part of its commitment to assist with the technical servicing and repair of military tanks transferred by allies in Poland.
Furthermore, Canada will deploy its instructors and technicians to train Ukrainian pilots on F-16 fighter jets.