Can Ukraine strike Russia with Taurus missiles? What Bundestag says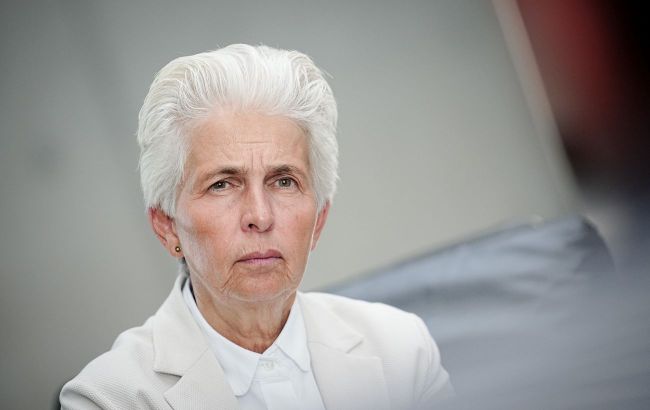 Marie-Agnes Strack-Zimmermann (Getty Images)
Ukraine can attack military targets on the territory of Russia with Taurus missiles, and it will not be a violation of international law, according to the head of the Defense Committee of the Bundestag Marie-Agnes Strack-Zimmermann, N-TV reports.
Strack-Zimmermann is once again putting pressure on German Chancellor Olaf Scholz.
"We must deliver Taurus immediately, as with the targeted use of cruise missiles, the Ukrainian army can seriously disrupt Russian logistics," she noted.
In her opinion, Scholz should not delay the delivery.
"Each of us considers everything carefully. But we can prolong the suffering by delaying (the delivery)," she emphasized.
Strack-Zimmermann also commented on the possible missile strikes on military facilities on Russian territory using Taurus missiles.
"International law allows Ukraine to attack military targets on the territory of the Russian aggressor, regardless of where the weapon was made and who delivered it," the politician added.
Taurus missiles for Ukraine
The issue of transferring Taurus cruise missiles to Ukraine has been under discussion for several months. Ukraine could gain new capabilities for strikes against Russian rear positions, similar to the Storm Shadow (SCALP) missile.
German officials say that the tripartite government of Germany generally approves the supply of Taurus missiles, but Chancellor Olaf Scholz has suspended this step.
As Bild reports, Ukrainian military personnel may need up to three months to master the Taurus missiles.
Recently, The Wall Street Journal reported that Germany is delaying the transfer of Taurus missiles because it would be necessary to send experts to Ukraine to work "on the ground." It could be seen as a direct confrontation with Russia.