Can Kakhovka HPP be restored after terrorist attack: Ukrainian Ministry of Internal Affairs answers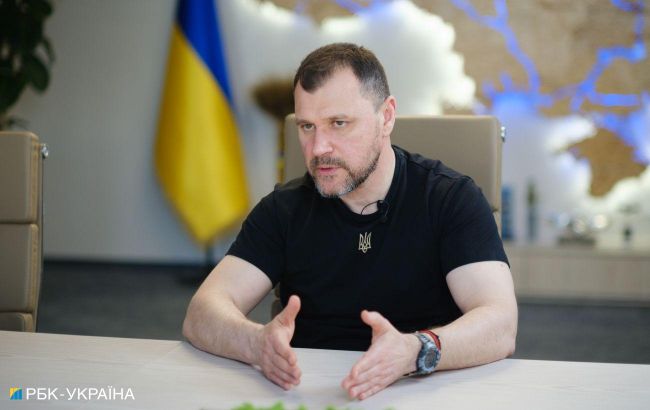 Ihor Klymenko, Head of the Ministry of Internal Affairs of Ukraine (Photo: Vitalii Nosach, RBC-Ukraine)
The Kakhovka Hydroelectric Power Plant is not subject to restoration after being detonated by Russian occupiers, according to a statement of the Minister of Internal Affairs of Ukraine, Ihor Klymenko, cited by the press service of the Cabinet of Ministers of Ukraine.
"As a result of the attack, 11 sections of the upper part of the dam out of 28 were destroyed. There was a leak of 150 tons of oil from the power plant's machine rooms. The Kakhovka Hydroelectric Power Plant is no longer subject to restoration," the Minister emphasized.
According to him, 180 settlements in the Dnipro, Mykolaiv, and Kherson regions entered the flood zone. Approximately 875,000 people lived there.
Klymenko specifies that at least 34 civilians died, and 28 were injured. 39 people are considered missing.
The Minister of Internal Affairs states that during the rescue operation in the affected areas, 716 people were saved, including 30 children and 40 mobility-impaired individuals.
Due to the attack, about 700,000 Ukrainians were left without access to drinking water. The regular supply of water to the affected areas was successfully established by the efforts of the internal affairs system.
Background
In early June, Russian occupiers detonated the dam of the Kakhovka HPP. This led to the flooding of a number of settlements in the southern region.
The Russians initially accused Ukraine of a supposed missile strike. However, such fantasies were quickly debunked as Western media sought comments from engineering experts who affirmed that similar destruction could only have been caused by an internal explosion.
Earlier, the CEO of Ukraine's main hydropower-generating company Ukrhydroenergo, Ihor Syrota, suggested that Ukraine might not restore the Kakhovka HPP if certain issues were not addressed.
Ukrhydroenergo also reported that the construction works required for the restoration of the Kakhovka HPP could take approximately six years.