Kakhovka HPP may not be rebuilt: what does it depend on?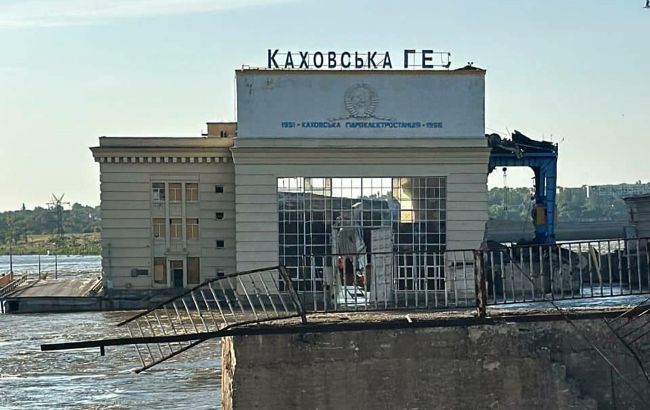 Kakhovka Hydroelectric Power Plant after Russian's attack (Photo: Facebook com)
The country may not rebuild the Kakhovka Hydroelectric Power Plant (HPP) if it can solve specific technical issues related to the depletion of the Kakhovka reservoir, according to the CEO of "Ukrhydroenergo," Ihor Syrota, in an interview with Forbes.
He outlined essential questions related to the existence of the Kakhovka reservoir:
How to cover the water deficit in the Kherson, Zaporizhzhia, and Dnipropetrovsk regions, which depended on supplies from the Kakhovka reservoir? For example, the Kherson region lost 94% of water for agriculture and industry, Dnipropetrovsk - 64%, and Zaporizhzhia - 70%. There is no viable alternative.
How to compensate for the loss of the irrigation system, which the Kakhovska HPP supplied? Restoring the water supply to Crimea after its liberation is also impossible without it.
How to provide water to Zaporizhzhia Nuclear Power Plant after de-occupation? The entire operation of the station is impossible without restoring the Kakhovka HPP.
How to ensure river navigation on the Dniprо? Currently, the depth at the location of the Kakhovka reservoir is up to 2 meters, compared to 16 meters of the pool.
"If we can solve these issues without restoring the Kakhovka HPP, we can discuss the feasibility of building the hydropower station. However, at the moment, HPP is the only solution to these problems," emphasized Syrota.
Destruction of Kakhovka PHH
On the night of June 6, Russian forces blew up the dam of the Kakhovka HPP, flooding parts of the Kherson, Mykolaiv, Dnipropetrovsk, and Zaporizhzhia regions.
Earlier, experts stated that it would be impossible to rebuild the Kakhovska HPP after the enemy's act of terror. However, the Cabinet of Ministers of Ukraine recently approved an experimental project to restore the Kakhovka PHH.
The project is designed for two years. In the first stage, all engineering structures will be created, and the necessary groundwork for restoration will be prepared.
The second stage will begin after the liberation of the territories where the HPP is located and involve construction work.