Bulgarian Parliament approves supply of non-operational S-300 missiles to Ukraine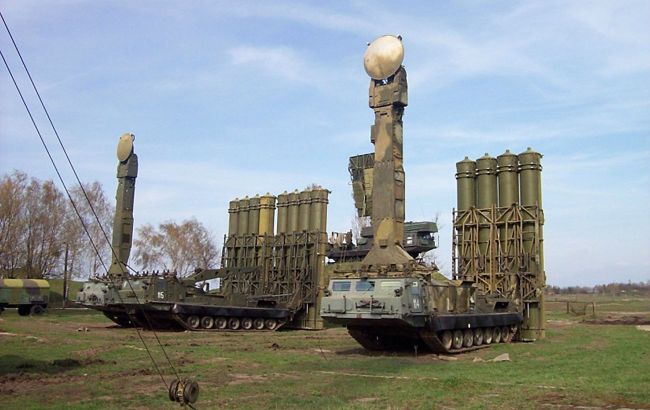 Illustrative photo (Photo: mil in ua)
The Bulgarian Parliament today, on September 27, voted behind closed doors through an unconventional procedure in favor of supplying non-operational S-300 missiles to Ukraine, according to The Sofia Globe.
The Bulgarian Parliament, on September 27th, voted behind closed doors using an unconventional procedure to supply non-operational S-300 missiles to Ukraine.
According to The Sofia Globe, Ukraine will be able to repair and use these missiles to protect its cities from Russian attacks.
The debates lasted for over three hours, starting with an open session and then moving behind closed doors to hear from Emil Eftimov, Defence Chief Admiral, and Air Force second-in-command Brigadier General Petyo Mirchev.
What Ukraine will receive
The decision presented by deputies from GERB-UDF, We Continue the Change-Democratic Bulgaria, and Movement for Rights and Freedoms specifies that Bulgaria will supply S-300 missiles to Ukraine, not the entire missile system.
Ukraine will also receive 5.45mm caliber cartridges from the reserves of Bulgaria's Ministry of Internal Affairs.
"Reporters were left to hear from MRF MP Delyan Peevski that the decision had been approved, with pro-Kremlin party Vuzrazhdane opposed and the Bulgarian Socialist Party having left the House during the closed part of the sitting," the material reads.
The transfer of missiles to Ukraine is advantageous for Bulgaria
During the open part of the debates, Chairman of the Parliamentary Committee on Defense Hristo Gadzhev stated that these were ammunition that had become unserviceable, and even the manufacturer could not repair them due to their age.
Gadzhev assured that the quantity of missiles to be provided to Ukraine was minimal and would not jeopardize the combat readiness of the Bulgarian army.
An additional advantage was that Bulgarian servicemen would be relieved of the risk associated with storing such unserviceable ammunition. He also added that the state should focus on procuring new anti-aircraft missile systems.
Background
It was reported yesterday that a draft resolution had been submitted to the Bulgarian Parliament regarding the transfer of S-300 anti-aircraft missile systems to Ukraine, mainly for use as spare parts.
Supporters of the resolution argued that the S-300 missile systems had been deemed unfit for service, and while Bulgaria lacked the necessary capacity to repair them independently, Ukraine claimed it could accept these defective munitions and put them into service in its armed forces.