British Prime Minister to urge India to influence Russia over war - FT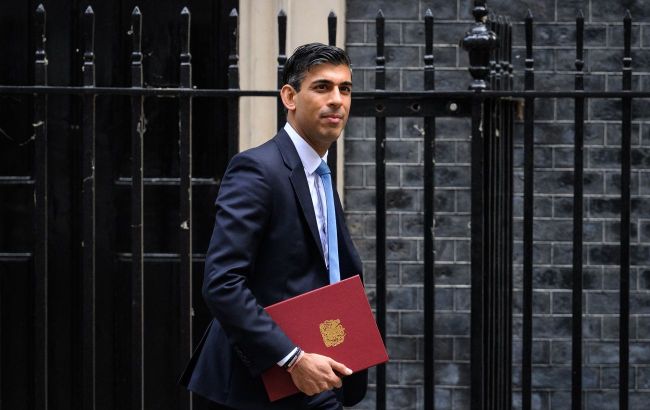 British Prime Minister Rishi Sunak (Getty Images)
British Prime Minister Rishi Sunak is set to discuss the war in Ukraine during his meeting with India's Prime Minister Narendra Modi. He will urge Modi to exert influence on Russia regarding the war, according to the Financial Times.
Sunak, Britain's first prime minister of Indian descent, is going to New Delhi to attend the annual G20 summit, marking his first visit to India since taking office.
Sunak and Modi are expected to hold bilateral talks on the margins of the G20 event and will discuss progress in the trade deal the two countries are trying to negotiate.
According to a spokesperson for the British Prime Minister, Sunak intends to use his visit to India to demonstrate support for Ukraine and "further foster global support."
"We will use meetings with Modi or elsewhere to encourage them to use that influence to bring an end to the brutal invasion," the spokesperson said.
However, despite Sunak's efforts, India is unlikely to take a more decisive stance against Russia and its invasion of Ukraine, according to the FT article.
India's stance on the war in Ukraine
India's stance on the Ukraine war has been neutral since the onset of Russia's full-scale invasion. Publicly, India has neither condemned Russia's aggression nor openly supported it.
According to reports, India has strengthened trade ties with Russia during the war, particularly in the oil sector, amid Western sanctions against Moscow.
Nevertheless, India recently announced its intention to collaborate with France on a "peace plan" for Ukraine, the details of which have not yet been disclosed.