British Intelligence confirms elimination of 20,000 Wagnerites in Ukraine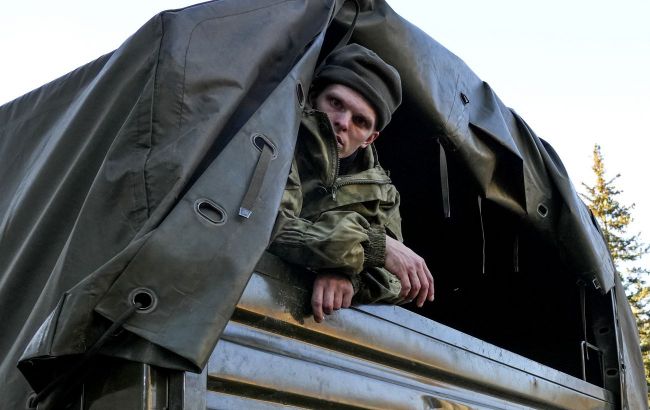 British Intelligence confirms elimination of 20,000 Wagnerites in Ukraine (Photo: Getty Images)
British intelligence reports recently confirmed that up to 20,000 recruits have lost their lives within several months while fighting against Ukraine in the private military company Wagner.
It is expected that in the coming days, Wagner PMC will likely release the last of the convict recruits from their mandated service.
The "Project K" recruitment scheme for prisoners reached its peak in early 2023, with at least 40,000 men served under it.
Intelligence analysts believe that a significant number of pardoned convicts will probably accept the offer to continue serving in Wagner as professional contractors. Meanwhile, the Russian Ministry of Defense has taken over the recruiting conveyor of Wagner in prisons.
According to British sources, the end of this scheme marks a crucial waypoint in the history of Wagner and Russia's war in Ukraine. The soldiers provided by "Project K" facilitated Russia's capture of Bakhmut, one of its recent successes.
"Project K" transformed Wagner into an organization that directly challenged President Putin's authority last month. It also represents one of the bloodiest episodes in modern military history, with up to 20,000 convicted recruits killed," analysts say.
Wagnerites in Ukraine
Mercenaries from the PMC Wagner were sent to the toughest frontline areas in Ukraine and engaged in the bloodiest battles. Their ranks included both professional mercenaries and conscripts mobilized from prisons, often used as cannon fodder.
Ukrainian President Volodymyr Zelensky stated that our defenders killed around 21,000 mercenaries and injured another 80,000.
However, after the PMC's leader, Yevgeny Prigozhin, attempted a failed coup in Russia, he was reportedly supposed to send his mercenaries to Belarus. Several thousand soldiers have already arrived there.