British intelligence assesses Russian army's ability to capture Avdiivka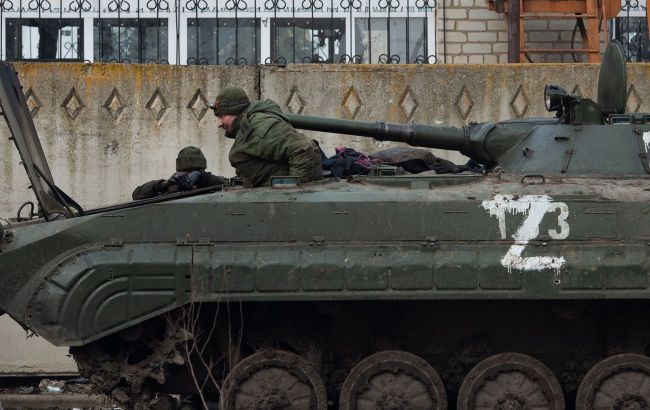 Russian army will not be able to capture Avdiivka (Photo: Getty Images)
The summary stated that Russia has initiated a coordinated offensive on several fronts in eastern Ukraine. Russian forces in Donetsk are conducting a joint military offensive on the well-defended city of Avdiivka, which has been on the front line since 2014.
According to British intelligence, the city poses a severe obstacle to Russian forces in achieving their broader goal of taking control of the Donetsk region. The Russian attack will likely be carried out with the help of several armored battalions attempting to surround the city.
"It is likely to be the most significant offensive operation undertaken by Russia since at least January 2023," the statement said.
Ukrainian forces are currently holding back the Russian advance, and the latter is losing heavy equipment and personnel.
"Slow progress and high casualties have likely triggered a change in messaging from Russia, from an offensive to 'active-defence, as successfully clearing Avdiivka looks increasingly unlikely in the short
term," according to the UK Ministry of Defense.
Avdiivka offensive
The Russian army began an offensive on Avdiivka in the Donetsk region at the beginning of last week. The enemy intensively shells the city and adjacent settlements. The situation in the city remains tense.
According to the General Staff, in the Avdiivka area last week, Russian forces made over 100 unsuccessful attempts to displace Ukrainian units from their positions.
According to Bild, Russian troops, attempting to encircle Avdiivka, launched an offensive with columns of over 100 pieces of equipment: tanks, APCs, BMPs, and trucks. However, they came under fire and were repelled. At the same time, the Russian army lost more than 60 tanks and APCs.