British intelligence assesses changes on eastern front in Ukraine after winter onset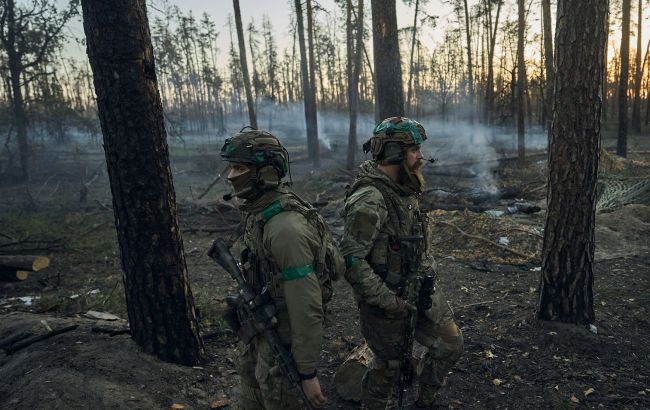 Photo: British intelligence assessed whether winter will lead to changes on the eastern front in Ukraine (Getty Images)
According to the UK Ministry of Defense, winter is unlikely to bring significant changes on the front lines in Ukraine. There are no immediate prospects on the eastern front.
British intelligence analyzed the main events on the front lines over the past week, and the key findings are as follows:
The most intense ground combat has been taking place on the Kupiansk axis, Luhansk region; around Avdiivka, Donetsk region; and on the left bank of the Dnipro river in the Kherson region, where Ukrainian forces have established a bridgehead;
Neither side has achieved substantial progress in any of these areas. Russia continues to suffer particularly heavy casualties around Avdiivka.
Intelligence, citing eyewitnesses, emphasizes that small uncrewed aerial vehicles and artillery (especially cluster rounds) continue to play a major role in disrupting the attacks of both sides.
"As colder winter weather sets in earnest in eastern Ukraine, there are few immediate prospects of major changes in the frontline," according to British intelligence.
Advances of the Armed Forces of Ukraine in the Kherson region
Yesterday, on November 17, the Ukrainian military announced that they had carried out a series of successful actions on the left bank of the Dnipro River in the Kherson region. The Armed Forces of Ukraine managed to secure several footholds.
The General Staff explained that one of the main objectives of these operations was the need to push Russian occupiers away from the right bank of the Dnipro to protect civilians from constant enemy shelling.
It is worth adding that military experts and analysts at ISW had previously discussed the advance of the Armed Forces of Ukraine on the left bank in the Kherson region. On November 13, the Ministry of Defense of the Russian Federation already announced troop redeployment in the Kherson region.