Britain believes Russia may attack Ukrainian civilian vessels in the Black Sea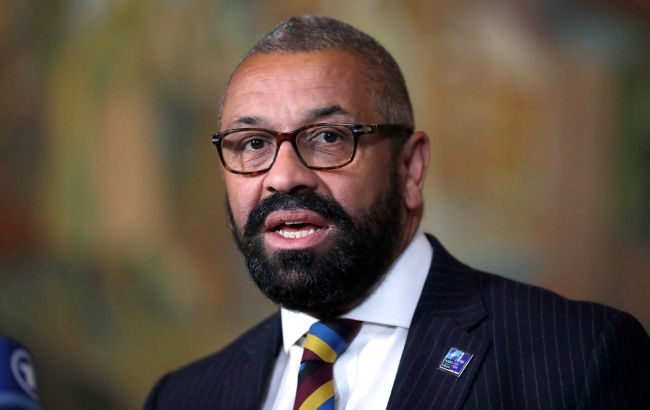 The Minister of Foreign Affairs of the UK, James Cleverly (Photo: Getty Images)
The Minister of Foreign Affairs of the UK, James Cleverly, stated that Russia may carry out attacks on civilian ships in the Black Sea following the collapse of the Black Sea grain initiative, according to Sky News.

He stated that Russia might resort to attacking civilian vessels as it intensifies its campaign to obstruct the export of Ukrainian food.
"We will highlight this evil behavior in the United Nations Security Council. Russia must stop holding the world's food supplies hostage and return to the agreement," Cleverly said.
Russia's exit from the "grain deal"
Last week, the Kremlin announced its exit from the "grain deal," which had been in effect for a year and allowed for the safe export of Ukrainian food through Black Sea ports.
Following this, Russia has been launching nightly attacks on southern Ukraine. In particular, the occupiers have carried out missile strikes on Odessa and the surrounding region.
On the night of July 24, Russian forces attacked the river port of Reni on the Danube, located near the border with Romania.
Meanwhile, ministers of agriculture of the European Union countries are set to discuss today how to support the export of Ukrainian grain amid the Russian attacks on port infrastructure.