Britain allocates $245 mln to Ukraine for the purchase of nuclear fuel - Reuters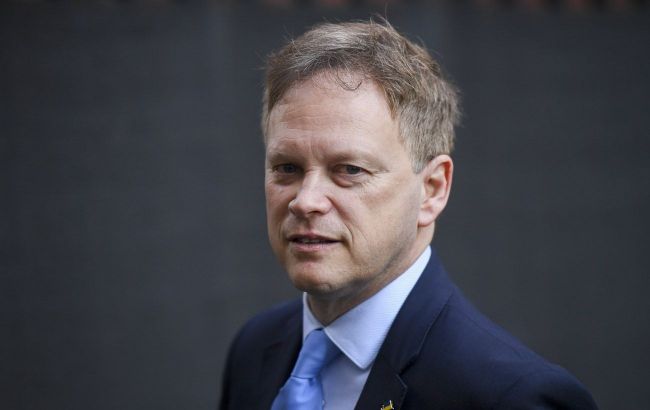 British Secretary of State for Energy Security and Net Zero Grant Shapps (Photo: Getty Images)
British Secretary of State for Energy Security and Net Zero Grant Shapps declared that the UK government had expressed its readiness to serve as a guarantor for Ukraine in an agreement involving export finance amounting to £192 million ($245 million) for purchasing nuclear fuel from various suppliers, including British companies, Reuters reports.
During his visit to Kyiv, the British Minister of Energy, Grant Shapps, highlighted that Ukraine's energy system sustained significant damage due to the extensive Russian attacks during the past winter.
As a result, he added, the energy system has become more reliant on aging nuclear power plants, which previously provided about half of Ukraine's electricity before the full-scale war.
"This guarantee that we will be providing is to help Ukraine ensure that ... their nuclear fuel doesn't have to come via Russia in future. This money will guarantee that it will come from much more secure sources," Shapps stated.
According to the head of the UK's Ministry of Energy, one of these reliable sources will be the British nuclear fuel consortium, Urenco.
Currently, Ukraine controls three out of four operational nuclear power plants. The fourth, Zaporizhzhia Nuclear Power Plant, was captured by Russian occupiers in March 2022.
Preparation for the heating season in Ukraine
As of now, Ukraine's energy system operates stably, with issues related to electricity availability observed primarily in frontline regions that the enemy frequently targets. However, energy experts warn that the upcoming winter could be challenging due to potential new attacks by Russia.
The General Staff of the Ukrainian Armed Forces reported that the Russians are attempting to ramp up missile production to resume shelling Ukraine during the cold period.
The Main Intelligence Directorate does not exclude the possibility of Russia launching mass strikes on Ukrainian territory. These tactics are expected to be utilized throughout the entire occupation conflict. However, intelligence emphasizes that Russia has somewhat depleted its missile potential.
The Secretary of the National Security and Defense Council of Ukraine, Oleksiy Danilov, recently announced a Meeting of the Staff of the Supreme Commander-in-Chief focused on Ukraine's energy security during the winter. The official also provided an optimistic forecast.