Brazil's influence could encourage Russia's return to grain deal, says Blinken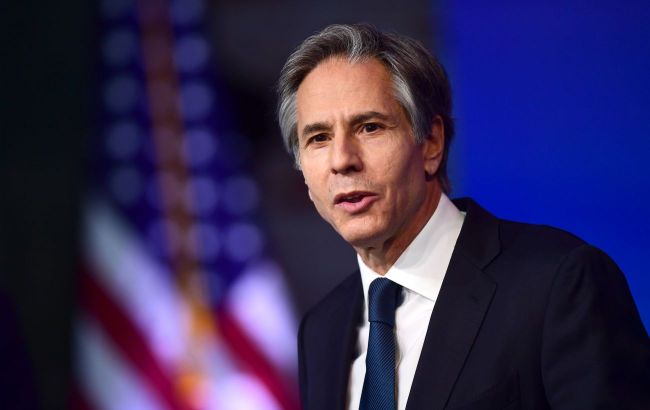 U.S. Secretary of State Antony Blinken (Photo: Getty Images)
According to the Voice of America, U.S. Secretary of State Antony Blinken emphasized Brazil's pivotal role in the grain deal, asserting that Brazil holds the potential to compel Russia to rejoin the pact.
Blinken highlighted that Brazil's voice, particularly President Lula's voice, carries significant weight. Utilizing this influence to persuade Russia to reengage with the Black Sea grain agreement could yield highly positive outcomes, according to Blinken.
He underscored that the need for such an agreement would not have arisen if Russia had not conducted a full-scale invasion of Ukraine's territory, coupled with the blockade of Ukrainian ports that facilitated grain exports.
Even nations not directly involved in the grain agreement reaped benefits, as lower prices prevailed due to increased food supply in global markets, Blinken noted.
Blinken criticized Russia's exploitation of food as a weapon of war and a lever to advance its objectives. Since Russia's withdrawal from the deal, market prices have surged by 10-15%. The international community is vocally calling for Russia's recommitment to the accord. In this context, Brazil's influential voice plays a crucial role in steering Russia towards this direction, Blinken added.
Grain deal
Recently, the Russian Federation declared a "suspension" of its participation in the grain deal until its conditions are purportedly met. Consequently, the export of Ukrainian grain via the Black Sea was halted. In response, Ukrainian President Volodymyr Zelenskyy expressed readiness to extend the agreement in a trilateral format.
Following the withdrawal, the nation resorting to acts of terrorism launched strikes on Black Sea ports. Ukrainian maritime drones targeted the Russian amphibious ship "Olenegorsky Gorniak" in the port of Novorossiysk, as well as the oil tanker SIG in the Kerch Strait.