Borrell revealed what he discussed with Umerov, promised to support Ukraine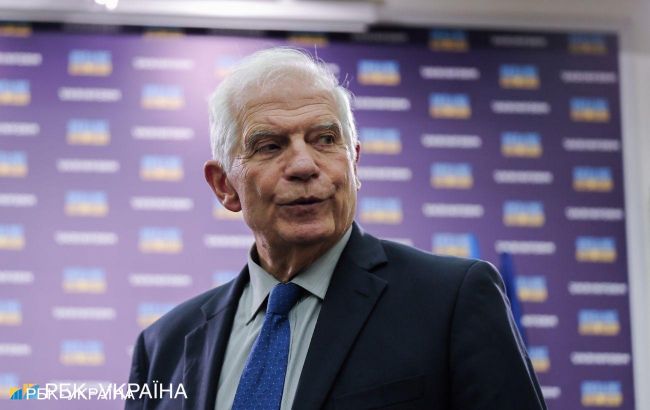 The Head of European diplomacy, Josep Borrell (photo: Vitalii Nosach, RBC-Ukraine)
The head of European diplomacy, Josep Borrell, conducted a meeting with Ukraine's new Minister of Defense, Rustem Umerov, during his visit to Kyiv. They discussed further military assistance from the European Union.
Borrell shared this information during a press conference in Kyiv, reports the correspondent of RBC-Ukraine.
During the press conference, Borrell stated that it was a pleasure for him to personally meet Ukraine's new Minister of Defense.
During their meeting, they had the opportunity to exchange information and discuss the situation on the frontlines, as well as matters related to EU support for the Ukrainian military.
The Head of European diplomacy emphasized that the meeting was focused on discussing Ukraine's most pressing needs.
According to Borrell, Umırov was able to inform him about the military's requirements for ammunition and weaponry during their meeting. Additionally, discussions during the meeting covered the topic of further training for Ukrainian military personnel.
Furthermore, Borrell emphasized that the EU will continue to support Ukraine.
"We have provided support of at least 25 billion euros, and that's just military support. The overall support reaches 80 billion euros, and it's the largest amount we've ever allocated for such assistance. We take pride in this. And I assure the minister that we are working for peace but need to support Ukraine from a military perspective," he stated.
Borrell's visit to Ukraine
On September 30, Borrell made an unannounced visit to Odesa. During his visit, he visited the Spaso-Preobrazhensky Cathedral, which had been damaged in a rocket attack by Russian forces.
Today, the Head of European diplomacy arrived in Kyiv. During his visit, he had meetings with Ukrainian President Volodymyr Zelenskyy, Minister of Foreign Affairs Dmytro Kuleba, and the new Minister of Defense.