Borrell arrives in Kyiv after visiting Odesa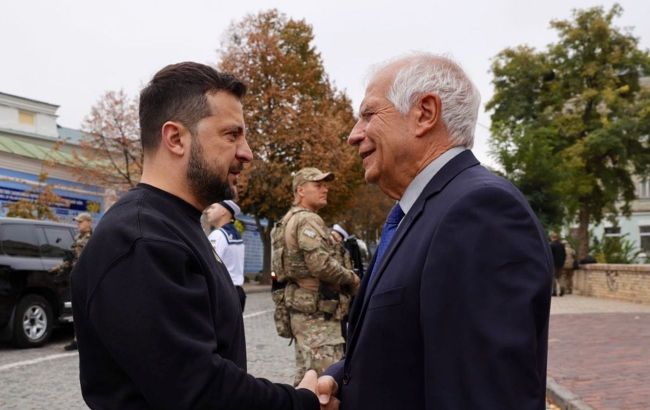 Volodymyr Zelensky and Josep Borrell (Photo: twitter.com/JosepBorrellF)
The head of EU diplomacy, Josep Borrell, arrived in Kyiv on October 1st after his visit to Odesa. This information is reported by RBC-Ukraine with reference to Borrell on Twitter.
Borrell met with President of Ukraine Volodymyr Zelenskyy and Minister of Foreign Affairs Dmytro Kuleba.
The diplomat participated in honoring the memory of the fallen defenders and expressed support for those who are currently defending Ukraine from unwarranted Russian aggression and fighting for shared European values.
He also met with Defense Minister Rustem Umerov.
The politicians discuss continuous military assistance from the EU. Borrell emphasizes that Ukraine needs more capabilities and needs them faster. He notes that the European Union is preparing long-term security commitments for our country.
The diplomat also assured that "Russia's war against Ukraine is an existential threat to all of us."
Borrell's visit to Odesa
On September 30th, Borrell arrived in Odesa for an unannounced visit. He visited the Transfiguration Cathedral, which suffered from Russian rocket shelling.