Biden might come to Israel - Bloomberg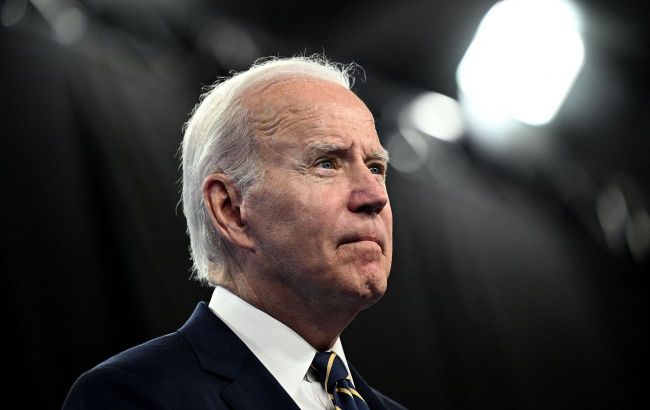 The U.S. President Joe Biden (Getty Images)
As the White House seeks to strike a balance between supporting Israel in its conflict with Hamas and concerns about the potential escalation of a regional crisis, President Joe Biden is considering the possibility of visiting the country, Bloomberg reports.
The final decision on President Biden's trip to Israel, however, has not been made yet, according to sources knowledgeable about the internal discussions.
At the same time, a representative from the U.S. National Security Council stated that the White House has no plans to announce a trip. Media also report that the Prime Minister of Israel, Benjamin Netanyahu, has invited Biden to visit the country.
Nevertheless, the possibility of the trip, along with the acknowledgment of concerns expressed by Palestinians in Gaza and Arab leaders in the region, has become the latest signal that the U.S. is trying to prevent the crisis from further escalation.
Biden's visit to Israel
On the eve, the Prime Minister of Israel invited U.S. President Joe Biden to visit the country this week.
Previously, U.S. Secretary of State Antony Blinken had already visited Israel. He was in Israel on October 12. At that time, he assured Netanyahu of the support of the United States, stating that Hamas's goal was to destroy Israel and the Jews. Moreover, the U.S. has repeatedly emphasized that it can simultaneously support Ukraine and Israel.
Blinken also visited the country today, marking his second visit to Israel in the last week.