Blinken: Ukraine addresses corruption issues 'deadly seriously'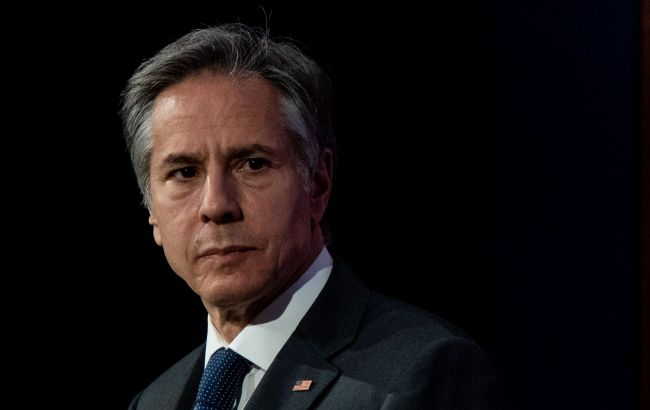 Anthony Blinken, U.S. Secretary of State (Photo: Getty Images)
The Ukrainian authorities take the fight against corruption within the country seriously. Evidence of this is President Volodymyr Zelenskyy's decisions, according to a statement made by U.S. Secretary of State Antony Blinken.
Secretary of State Antony Blinken was asked to comment on how the U.S. government could persuade Congress to allocate an additional $24 billion for Ukraine in light of the recent dismissal of the leadership of the Ukrainian Ministry of Defense, apparently due to corruption.
"The very fact that President Zelenskyy has taken action apparently to deal with instances of corruption is evidence of the fact the Ukrainians take this deadly seriously. And they know that the United States and dozens of other countries around the world that are supporting Ukraine wanted to make sure that the support we're giving them is being used the right way," Blinken emphasized.
He also reminded that the U.S. had established on-site teams in Ukraine that oversee the expenditure of allocated funds.
According to the Secretary of State, those members of Congress who have visited Ukraine are "very impressed with these controls, with these measures."
"So whether all of the folks in question who were let go were let go because of corruption, that's an open question. I think there are other reasons in some cases. But to us, to me, the fact that Zelenskyy's taking resolute action wherever he sees something, that's proof that they're taking this seriously, they want to make sure that we know they're spending our money wisely," Blinken added.
Dismissal of Ministry of Defense leadership
A few weeks ago, Ukrainian President Volodymyr Zelenskyy decided to initiate the dismissal of Oleksii Reznikov from the position of Minister of Defense. This came amid a scandal involving the purchase of jackets for Ukrainian soldiers at an inflated price.
Within a few days, the Ukrainian Parliament dismissed Reznikov. Rustem Umerov was appointed to his position almost immediately.
This week, the Cabinet of Ministers also dismissed deputy ministers of defense, including Hanna Maliar.