Blinken to visit Seoul to discuss measures in response to North Korea's cooperation with Russia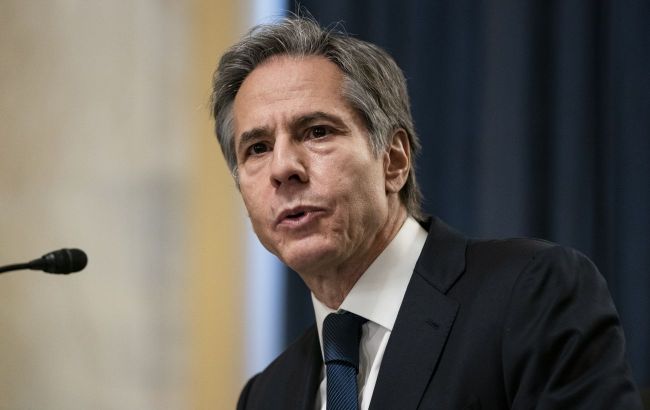 U.S. Secretary of State Antony Blinken (Alex Edelman-Pool/Getty Images)
U.S. Secretary of State Antony Blinken plans to discuss measures in response to Russia's war against Ukraine with the President of South Korea, according to the representative of the U.S. State Department, Matthew Miller.
"In Seoul, the fourth leg of the trip, Blinken will have meetings with President Yoon Suk Yeol, Foreign Minister Park Jin and National Security Adviser Cho Tae-yong," the article says.
It is noted that they will discuss ways to respond to the war in Ukraine and the increasing military cooperation between Russia and North Korea.
Overall, Blinken will undertake a nine-day trip, visiting Israel, Jordan, Japan, and India.
Washington aims to prevent the escalation of the war between Israel and the Hamas militant group while maintaining its strategic focus on India and the Pacific region.
Russia's assistance from North Korea
North Korea has sent over 1 million artillery shells to Russia, with the supply starting in August of this year.
According to the press representative of the Main Directorate of Intelligence of the Ukrainian Ministry of Defense, Andrii Yusov, North Korea will not be able to supply Russia in the war against Ukraine consistently, and he explained why.
Earlier, Bloomberg reported that North Korean leader Kim Jong Un is initiating the most extensive reduction of North Korean embassies, believing that he can obtain greater profit from deals with the Kremlin in selling weapons rather than from diplomatic representation.