Blinken outlines the purpose of his visit to Ukraine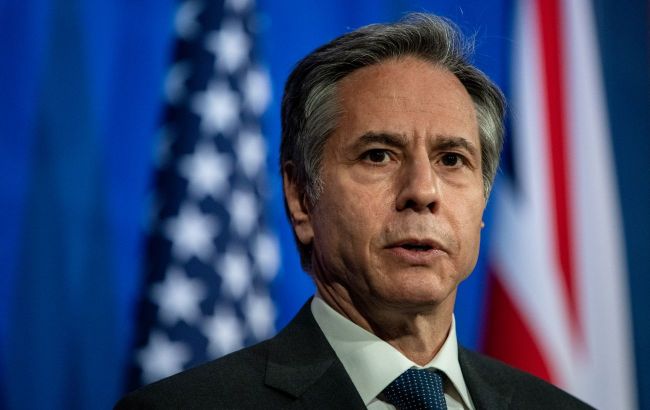 U.S. Secretary of State Antony Blinken (Getty Images)
According to the U.S. Secretary of State Antony Blinken's statement, he has arrived in Ukraine to demonstrate unwavering support from Washington.
"I am here primarily to demonstrate our unwavering support for Ukraine. We see good progress in the counteroffensive. We want to ensure that Ukraine has everything it needs for success in the counteroffensive," Blinken said.
He added that it is crucial to ensure Ukraine's long-term defense capabilities to prevent any future Russian aggression.
The Secretary of State emphasized that the United States will work with partners to restore a strong Ukrainian economy and democracy to make Ukraine a "strong partner for the United States."
He also added that this is his fourth visit to Ukraine since February 2022.
Details of Blinken's visit
U.S. Secretary of State Antony Blinken arrived in Kyiv on September 6. He began his visit by honoring the memory of Ukrainian heroes at the Berkovets Cemetery.
Blinken is expected to meet with President Volodymyr Zelenskyy, Foreign Minister Dmytro Kuleba, and representatives of civil society during his visit.
Additionally, as reported by the U.S. State Department, the diplomat will announce a new $1 billion military aid package for Ukraine.