Blinken on Niger coup: Wagner taking advantage of instability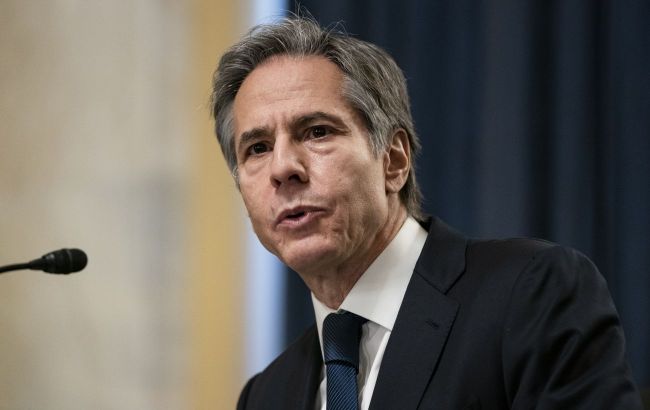 US Secretary of State Antony Blinken (Getty Images)
Wagner private military company can exploit instability in Niger following the recent coup in the country, believes US Secretary of State Antony Blinken, as BBC reports.
What was before
The country is now under the control of a junta following the ousting of President Mohamed Bazoum almost two weeks ago.
There were speculations that the leaders of the coup sought assistance from the Wagner Group, which is based in neighboring Mali.
US perspective
Blinken mentioned he did not think Russia or Wagner instigated Niger's coup.
However, the US was worried about the group "possibly manifesting itself" in parts of the Sahel region.
"I think what happened, and what continues to happen in Niger was not instigated by Russia or by Wagner, but... they tried to take advantage of it.
Wagner Group brings only death
According to Blinken, the insecurity in the country has gone up, not down.
"Every single place that this Wagner group has gone, death, destruction and exploitation have followed," said Blinken.
He added that there was a "repeat of what's happened in other countries, where they brought nothing but bad things in their wake".
Coup in Niger
On July 26, military personnel in Niger took President Mohamed Bazoum hostage, blocking access to his residence and declaring the government's overthrow. Following this, the country closed its borders and imposed a curfew. The head of the presidential guard, Omar Tchiani, declared himself the new leader of Niger.
On July 31, West African countries announced plans for a military operation if Bazoum is not released and reinstated within a week. However, the junta refused to comply with these conditions, subsequently closing the country's airspace.
For more details on the coup in Niger and its potential impact on the region, read the article on RBC-Ukraine.