Nigerian President seeks military intervention in Niger after recent coup - Reuters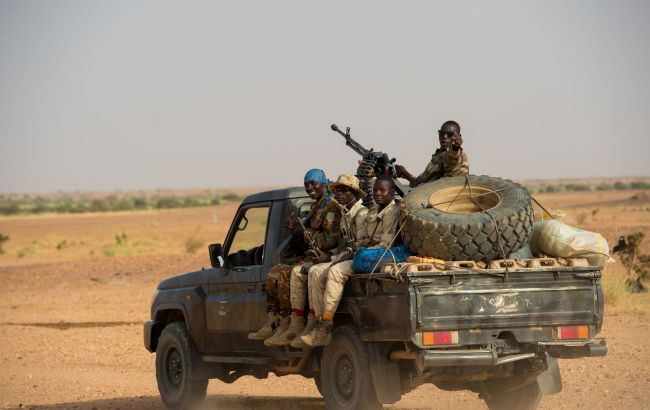 Nigerian President seeks military intervention in Niger after recent coup (Getty Images)
Nigerian President Bola Tinubu has asked parliament to approve the mobilization of the Armed Forces for a possible intervention in Niger if the junta does not respond to conditions put forward by the Economic Community of West African States (ECOWAS), according to The Africa Report and Reuters.
Defense leaders from West African nations have prepared a plan for potential military intervention aimed at reversing the coup that took place in Nigeria last week. The plan includes deployment schedules and strategies.
ECOWAS will not disclose to the coup leaders when and where the intervention will strike. The decision will be made by the heads of African states.
"All the elements that will go into any eventual intervention have been worked out here, including the resources needed, the how and when we are going deploy the force," says ECOWAS Commissioner for Political Affairs, Peace, and Security, Abdel-Fatau Musah.
ECOWAS has already imposed sanctions on Niger and has indicated a willingness to authorize the use of force if the coup leaders do not restore power to elected President Mohamed Bazoum by Sunday.
Earlier, the 15-member organization sent a delegation to Niger to seek an "amicable resolution". However, according to sources within the delegation, the meeting with junta representatives at the airport did not lead to a breakthrough.
"We want diplomacy to work, and we want this message clearly transmitted to them that we are giving them every opportunity to reverse what they have done," Musah said.
Coup in Niger
On July 26, members of the Nigerien presidential guard took President Mohamed Bazoum hostage by blocking access to his residence. They later announced the overthrow of his government, imposing border closures and a curfew.
Two days later, the head of the presidential guard, Omar Tchianni, declared himself the new leader of Niger. He had been linked to a previous coup attempt against the former president in 2015.
On July 31, West African countries stated their plans for military intervention if Bazoum is not released and reinstated within a week. However, the junta leaders have refused to comply with these conditions.
For more details on the Niger coup and its potential implications for the region, read the RBC-Ukraine article.