Niger coup leader Tchiani declares himself country's new president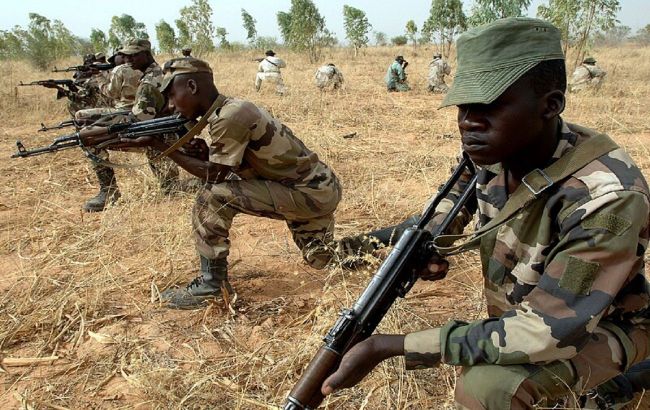 Soldiers of the Armed Forces of Niger (wikipedia.org)
General Abdourahmane Tchiani, also known as Omar Tchiani, has declared himself the new leader of Niger following a recent coup in the country, as BBC reports.
The head of Niger's presidential guard unit orchestrated the seizure of power in the country on July 26, capturing the incumbent President Mohamed Bazoum.
Bazoum was Niger's first elected leader to succeed another since independence in 1960, the media states.
He is currently thought to be in good health and still held captive by his own guards.
What is known about Tchiani
The 62-year-old Gen Tchiani has been leading the presidential guard since 2011. He was promoted to the rank of general in 2018 by former President Mahamadou Issoufou.
Tchiani had also been linked to a 2015 coup attempt against the ex-president but appeared in court to deny it.
Speaking in a televised address, Gen Tchiani said his junta took over because of several problems in Niger, including insecurity, economic woes, and corruption, among other matters.
He also addressed Niger's global allies, saying the junta would respect all of the country's international commitments, as well as human rights.
Coup in Niger
On Wednesday, July 26, members of the presidential guard blocked access to Nigerien President's residence. Some media outlets reported it as an attempted coup.
"We, the Defense and Security Forces, have decided to put an end to President Bazoum's regime," said the military in a video address.
The soldiers warned against any foreign intervention and added that they would respect Bazoum's life and health.
The United States condemned the coup in Niger and called for President's release.
The Ministry of Foreign Affairs of Ukraine stated that the country strongly condemns the coup d'état in the Republic of Niger and closely monitors further developments.