Blinken announces major U.S aid package for Ukraine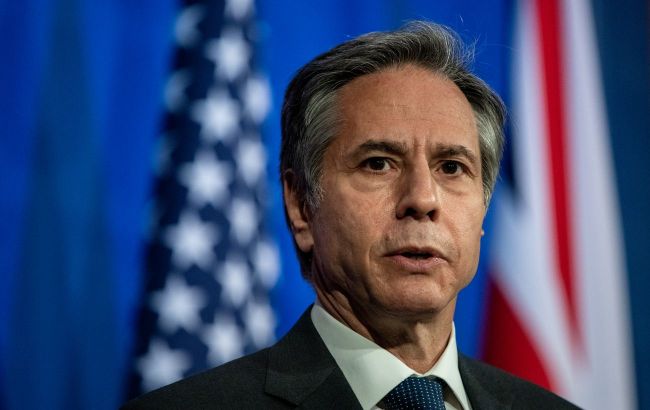 Anthony Blinken, U.S. Secretary of State (Photo: Getty Images)
The United States will provide Ukraine with a new aid package worth $1 billion, according to the statement made by U.S. Secretary of State Anthony Blinken at a joint press conference with the Ukrainian Foreign Minister Dmytro Kuleba.
According to the head of the U.S. State Department, the United States will allocate over $1 billion in aid to Ukraine.
"Today, we are announcing new assistance totaling more than $1 billion in this coming effort. That includes $665 million in military assistance. In total, we committed over $43 billion in security assistance since the beginning of Russian aggression. Now, since I was last year, almost exactly one year ago, Ukrainian forces have taken back over 50% of the territory seized by Russian forces since February 2022," he said.
Anthony Blinken's visit to Kyiv
Today, on September 6, the U.S. Secretary of State, Anthony Blinken, is on a working visit to Kyiv. He has already paid tribute to the memory of Ukrainian soldiers who lost their lives in the war against Russia.
According to the official, the purpose of the visit is to demonstrate unwavering support for Ukraine in light of the progress made by the Ukrainian Armed Forces in the counteroffensive.
It is expected that the Secretary of State will hold meetings with the President of Ukraine, Volodymyr Zelenskyy, and the Minister of Foreign Affairs, Dmytro Kuleba.
The information about the new U.S. aid package for Ukraine, brought by Blinken, first appeared in the media today.
Previous aid package
On August 29, the United States announced the provision of another military aid package to Ukraine. The value of the weaponry included in the package amounted to $250 million.
This includes missiles for air defense, ammunition for the High Mobility Artillery Rocket System (HIMARS), and more.