Black Sea threat: Russia could still launch up to 56 missiles simultaneously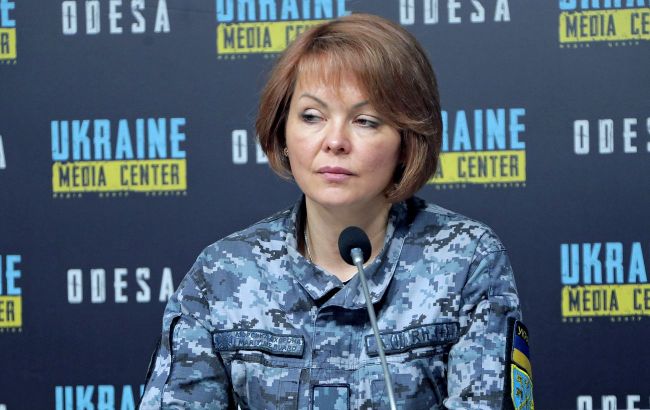 Spokesperson for the South Defense Forces of Ukraine, Natalia Humeniuk (Getty Images)
The threat from the Black Sea to Ukraine remains quite high, even though the Russian Black Sea Fleet is losing ships, according to a spokesperson for the South Defense Forces of Ukraine, Natalia Humeniuk.
She notes that the enemy should not be underestimated. Currently, there is a storm at sea, so the occupiers are hiding their ships. However, they may launch missiles directly from the bays, disregarding safety.
"The General Staff constantly assesses the level of missile threat from the Black Sea area as high, and it increases when missile carriers go on duty," the spokesperson explained.
Humeniuk mentioned that it is not possible to determine precisely how many Russian missiles can be launched at Ukraine simultaneously. However, there are likely 56 cruise missiles of the Kalibr type.
"There was information that 56 Kalibrs are ready for launch simultaneously. Considering that surface missile carriers carry up to 8 missiles and submarines carry 4, we can say that up to 5 missile carriers were observed on duty. The enemy still has a very powerful potential," she added.
According to the spokesperson, strikes against the Russian fleet, especially against ships that have not yet been put into operation, are a significant morale and psychological blow to the Russians.
Ukrainian Armed Forces struck at a Russian missile carrier
On November 4, the Armed Forces targeted the maritime and port infrastructure of the Zalyv shipbuilding plant in Kerch.
There was also information that the Ukrainian Armed Forces targeted the small missile ship Askold, which had not yet been put into operation. The Commander of the Air Force of the Armed Forces of Ukraine, Mykola Oleshchuk, confirmed the strike on the ship.