Biden to address the people of United States regarding war in Ukraine and Israel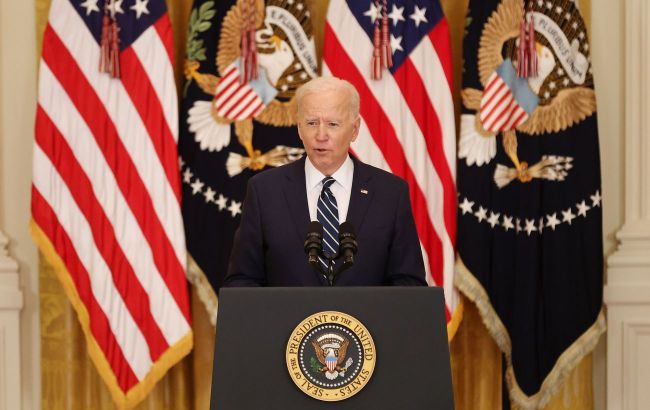 U.S. President Joe Biden (photo: Getty Images)
President Joe Biden is scheduled to address the American people tomorrow to discuss the war in Ukraine and Israel, according to the White House.
The White House statement indicates that the American leader will address the nation tomorrow to discuss the United States' response to the terrorist attacks by Hamas on Israel and the ongoing conflict in Ukraine.
This address will be delivered from the Oval Office on October 19 at 8:00 PM Eastern Time (October 20 at 3:00 AM Kyiv time).
Biden's visit to Israel
President Joe Biden's visit to Israel comes against the backdrop of escalating concerns surrounding the conflict, notably due to an attack on a hospital in the Gaza Strip, resulting in the loss of at least 500 Palestinian lives, according to official figures.
Reports suggest that the American leader intends to address the U.S. Congress, seeking an "unprecedented" package of support for Israel's defense.
Concerns have arisen that support for Jerusalem may lead to a reduction in aid to Ukraine. However, Biden has emphasized that the United States, as the most powerful nation in the world, has both the capacity and the obligation to support both Israel and Ukraine.
Following this statement, it has been reported that Biden will request $100 billion from Congress for military assistance to both Ukraine and Israel.