Biden denies restraining Netanyahu from ground operation in Gaza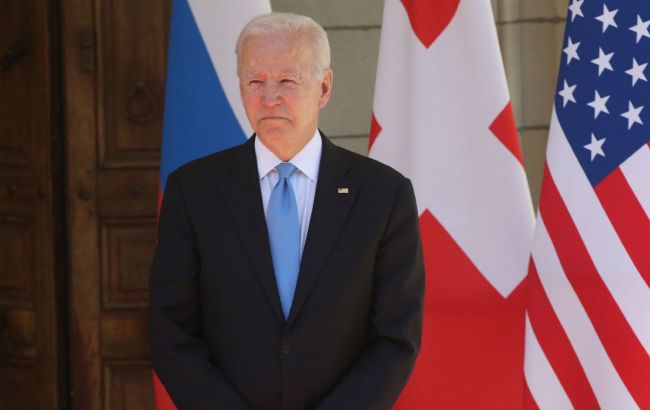 President of the United States Joe Biden (Photo: Getty Images)
President of the United States Joe Biden denies sending statements about postponing a ground operation to Israeli Prime Minister Benjamin Netanyahu, according to CNN.
U.S. President Joe Biden states that he has told the Israeli Prime Minister that if there is an opportunity to secure the release of hostages in Gaza before a potential ground operation, he should do so.
However, according to reports, the American President categorically stated that he hadn't demanded assurances from Netanyahu that he would refrain from conducting a ground operation while the hostages remained in captivity.
"What I have indicated to him is that if that's possible to get these folks out safely, that's what he should do," Biden said at The White House. It is their decision, but I did not demand it," Biden said at the White House.
Biden also stated that he didn't trust the figures provided by the Gaza Health Ministry, which is controlled by HAMAS, regarding civilian casualties, but emphasized that Israel needed to focus on targeting HAMAS leaders when responding to the terrorist attacks this month.
"I have no notion that the Palestinians are telling the truth about how many people are killed," Biden said. "I'm sure innocents have been killed, and it's a price of waging war," Biden said.
Israel's ground operation
On October 7, HAMAS militants launched an invasion into Israel. They kidnapped and killed civilians, posting videos of their atrocities on social media.
In response, the Israel Defense Forces announced the start of an operation against HAMAS, with the aim of destroying the terrorists. The IDF has already struck at the locations of the militants in the Gaza Strip.
A ground operation in the Gaza Strip is also planned. Currently, hundreds of units of military equipment have been deployed on the Israeli border.
However, on October 25, media reports indicated that Netanyahu was willing to postpone the deployment of troops to the Gaza Strip in order to devote more time to negotiations on the hostages.
According to reports, the U.S. President wanted to secure a delay in Israel's ground operation to ensure that humanitarian aid is provided to as many Palestinians as possible and that over 500 American citizens, who are currently stranded in the Gaza Strip, could depart from the region.