Baltic and Polish Foreign Ministers threaten Lukashenko's regime with new sanctions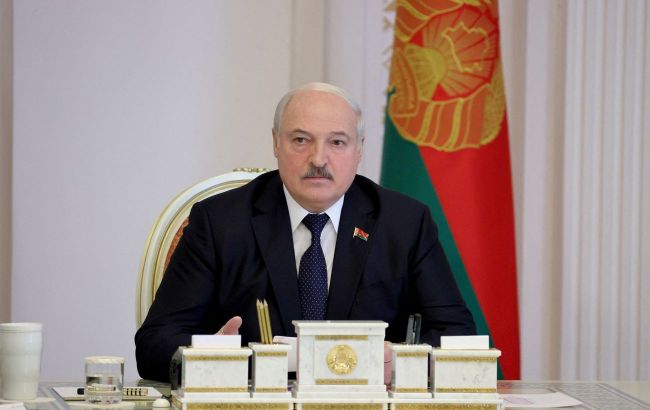 Alexandr Lukashenko (Photo: Getty Images)
The Foreign Ministers of Estonia, Latvia, Lithuania, and Poland have threatened the regime of Belarusian dictator Alexander Lukashenko with new sanctions for his repression and violations of international law, according to the official page of the Ministry of Foreign Affairs of Poland.
"Three years ago, on August 9, 2020, Alexander Lukashenko declared himself the winner of falsified presidential elections, thereby undermining the democratic aspirations and rights of the Belarusian people," the statement reads.
Diplomats note that the unlawful seizure of power by the regime led to mass internal repression, complicity in war crimes and acts of aggression, a sharp erosion of Belarus's sovereignty, and regional destabilization.
Role of Lukashenko's regime in the war against Ukraine
The Foreign Ministers of the Baltic countries and Poland emphasize that since February 2022, the Lukashenko regime has been an accomplice and directly supports Russia's unprovoked and unjustified aggression against Ukraine.
Ignoring the will of the vast majority of Belarusians, the regime provides full political and material-technical support to Moscow.
"Furthermore, the Lukashenko regime is implicated in the forced deportation of Ukrainian children, making him a direct accomplice in a war crime for which he will be prosecuted by the International Criminal Court," the statement continues.
Diplomats threatened Belarus with intensified sanctions
According to their words, authoritarian regimes will fall, and tyrants will face justice.
"We again call for the immediate and unconditional release and rehabilitation of all political prisoners, for the cessation of repression, and for the complicity in Russia's aggression against Ukraine," the ministers stated.
They add that in the face of ongoing repression, violations of international law, the instrumentalization of migration, and other crimes, they will continue the course of isolating the criminal and illegitimate Lukashenko regime and enhancing targeted and sectoral sanctions imposed by the European Union.
Sanctions against Belarus
Today, the United States of America introduced a new package of sanctions against Belarus. Both individuals and legal entities were subjected to restrictions.
It was later revealed that on the anniversary of the Lukashenko regime's seizure of power against Belarus, Canada also imposed sanctions.