Azerbaijan expects a new package of proposals from Armenia regarding a peace agreement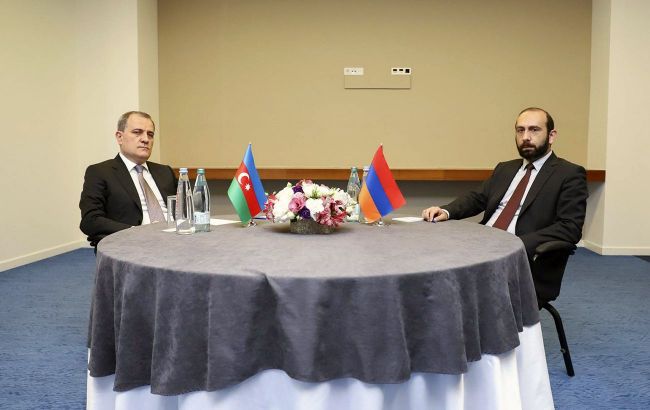 Azerbaijan's Minister of Foreign Affairs, Jeyhun Bayramov (photo: factor.am)
Azerbaijan is expecting a new package of proposals from Armenia regarding a peace agreement, according to the Azerbaijani Minister of Foreign Affairs, Jeyhun Bayramov.
According to the minister, it doesn't matter where and on which platforms the meetings between the two countries will take place.
"Azerbaijan is interested in normalizing relations with Armenia. Recently, a meeting took place in the '3+3' format. Although a meeting with the Armenian colleague was not scheduled in advance, it took place and lasted for over 40 minutes. Currently, we are awaiting a response from Armenia regarding the proposed packages for normalizing relations and signing a future peace agreement," said Bayramov.
Bayramov also recalled that efforts to normalize relations between Azerbaijan and Armenia began after the 2020 war and are ongoing.
"The mediation of the President of the European Council, Charles Michel, in what is known as the Brussels format, has had a positive impact on the normalization of relations," added Bayramov.
The situation around Nagorno-Karabakh
On September 19-20, Azerbaijan conducted local anti-terrorism operations in Nagorno-Karabakh. Baku claimed to have achieved its goals in the region and restored territorial integrity. Armenia refused to deploy its army to the region.
Later, Pashinyan recognized the area of Azerbaijan as 86.6 thousand square kilometers, including Nagorno-Karabakh. On October 9, Azerbaijani President Ilham Aliyev stated that he was ready to conclude a peace agreement with Armenia.
However, according to Politico, Azerbaijan may launch an invasion of Armenia in the coming weeks.