Attack on ship in Novorossiysk poses threat to Russian oil export - FT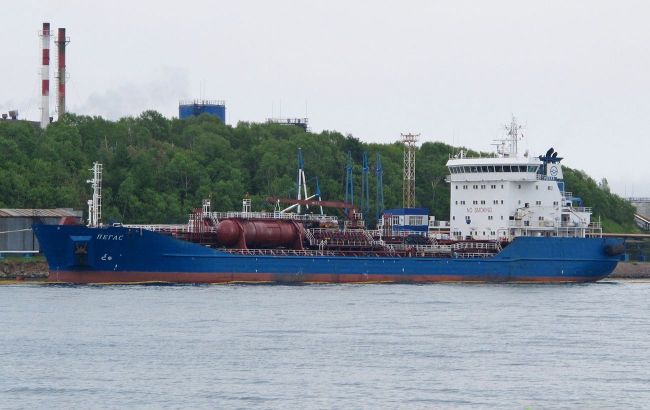 The attack in Novorossiysk posed a threat to the Russian oil export (Photo: fleetmon.com)
The attack on the ship "Olenegorsky Gornyak" in the Novorossiysk bay has, for the first time, posed a threat to the oil export infrastructure of Russia, which is one of the sources of financing the war against Ukraine, according to the Financial Times.
At the same time, FT suggests that the attack on Russia's oil export infrastructure is likely to raise concerns in the White House and other Western capitals. Washington has long led efforts to prevent oil price increases ahead of the U.S. presidential elections.
It is noted that Novorossiysk is Russia's primary Black Sea oil port. It exports about 600,000 barrels of oil per day. Additionally, this port serves as an export point for oil from Kazakhstan, where the Caspian Pipeline Consortium's pipeline terminates. Although Kazakhstan stated that no damage was inflicted on the pipeline infrastructure.
"Anything that risks curtailing Russian oil supply to the market is not going to be welcomed by the White House," believes former CIA analyst Helima Croft.
In her view, one of the concerns for the U.S. lies in the fact that supporting Ukraine would be more challenging against the backdrop of an energy crisis.
Attack on "Olenegorsky Gornyak"
On the night of August 4th, explosions occurred in the vicinity of the port of Novorossiysk in the Krasnodar Territory of the Russian Federation. The Russian Ministry of Defense complained about an attack by maritime drones.
Sources from RBC-Ukraine confirmed that the Security Service of Ukraine (SBU) conducted a special operation in the bay of Novorossiysk, as a result of which the landing ship "Olenegorsky Gornyak' was damaged.
Sabotage of the tanker SIG
Also, during this night, in the vicinity of the Crimean Bridge, a large Russian oil tanker SIG was attacked by drones. Sources from the Security Service confirmed this in a comment to RBC-Ukraine.
According to preliminary information, the Russian tanker was heavily loaded with fuel, making the 'fireworks' visible from afar. The special operation was conducted by the Security Service of Ukraine (SSU) in collaboration with the Ukrainian Navy.