Attack on Pskov airfield: Video captures Il-76 aircraft strike moment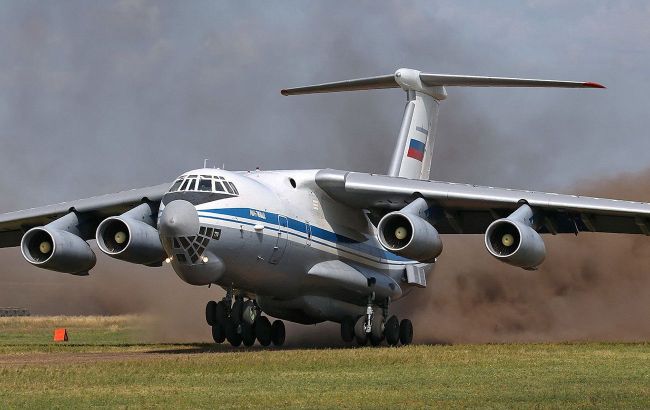 Illustrative photo (Photo: Russian media)
During the attack on the airfield near Pskov, four Russian Il-76 aircraft were destroyed. A video of the special operation, showing the moment of the aircraft being hit, has appeared online, according to activist and volunteer Serhii Sternenko.
He notes that the total damage inflicted on Russia as a result of this strike amounts to approximately $200 million.
According to Sternenko, the airfield was targeted using weaponry of Ukrainian manufacture, for which funds were raised through donations from ordinary Ukrainians.
It should be noted that Ukrainian military and intelligence services did not claim responsibility for the attack on the airfield. Thus, it is not definitively known what weapons were used in the attack.
"We did not report this procurement until we disclose what these means are and what they are capable of, but we guarantee that explosions will continue in so-called Russia," wrote the activist.
Attack on the Pskov airfield
On the night of August 30, a drone attack occurred simultaneously in six regions of Russia. One of the targets was the airfield in Pskov, where, according to a representative of Ukrainian intelligence, Andrii Yusov, four Il-76 aircraft were destroyed, and several others were damaged.
According to RBC-Ukraine, the operation was organized by the Main Intelligence Directorate of the Ministry of Defense of Ukraine, but the intelligence agency did not officially comment on its involvement. However, the head of Intelligence, Kyrylo Budanov, announced that drones attacked the airbase near Pskov, launched from Russian territory.
Satellite images of the aftermath of the drone attack on the airfield have already emerged.