Attack on Pskov airfield: Satellite images of destroyed Il-76 aircraft emerge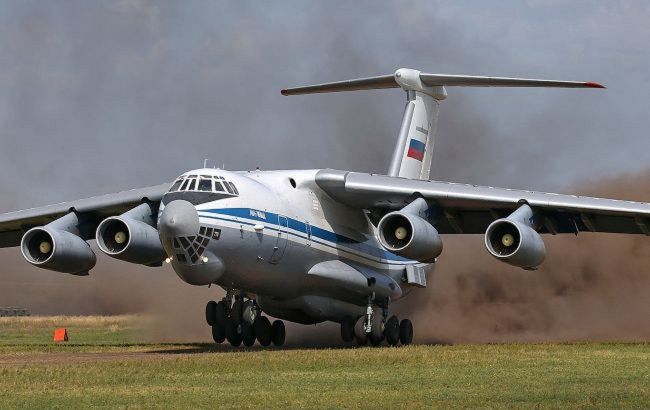 Plane (Photo: Russian media)
Satellite images have emerged online showing the results of drone strikes on an airfield near Russian Pskov, where at least four Il-72 planes were destroyed, according to the images published by OSINT analysts on Twitter.
In the published photos, at least two destroyed aircraft can be seen. However, due to cloud cover, the entire territory of the airfield is not visible.
From the photos, it can be understood that the aircraft are not suitable for restoration, and their repair would require a minimum of three months.
Photo: Images of destroyed Il-72 aircraft (twitter.com/MT_Anderson)
Drone strikes on Pskov airfield
On the night of August 30, drone attacks targeted six areas in Russia. One of the targets was the Pskov airfield, where, according to the representative of Ukrainian Intelligence Andrii Yusov, four Il-76 aircraft were destroyed. Several other aircraft were damaged.
According to RBC-Ukraine, the operation was organized by Ukrainian Intelligence, but the official involvement or non-involvement of reconnaissance has not yet been commented on.
Additionally, satellite images have emerged, demonstrating the aftermath of the drone attacks on the airfield near Russian Pskov.