Attack on Odesa region: Consequences of night shelling revealed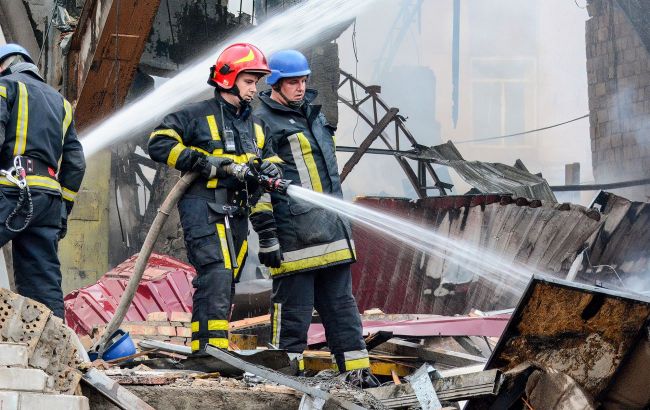 Photo: Agricultural infrastructure damaged in Odesa region due to shelling (Getty Images)
Russians once again attacked the Odesa region on the night of September 17th. The agricultural infrastructure was affected, reports the head of the Odesa Regional Military Administration, Oleh Kiper.
That night in the Odesa region, two combat drones, and 5 Russian rockets were shot down. However, there were hits in the territory of the Berezivskyi district.
According to the Administration, Russian occupiers damaged the agricultural infrastructure, specifically fields and grain storage. Fortunately, no one was injured in the attack.
According to Kiper, the relevant services are working at the impact sites.
Photo: Consequences of enemy attack on the Odesa region (https://t.me/SJTF_Odes/803)
What is known about the night attack
Tonight, Russians once again attacked Ukraine. The Air Force of Ukraine reported the movement of rockets in the central, eastern, and southern regions. Explosions were heard in Odesa due to the work of air defense systems.
The air defense destroyed most of the enemy targets. In particular, defenders landed all 6 kamikaze drones and 6 out of 10 cruise missiles.
At the same time, the Head of the United Coordinating Press Center of Security and Defense Forces of the South of Ukraine, Natalia Humeniuk, stated that the occupiers tried to confuse the air defense systems, as enemy missiles changed direction and executed complex maneuvers.