Attack on Hroza village: Footage of consequences of Russian terror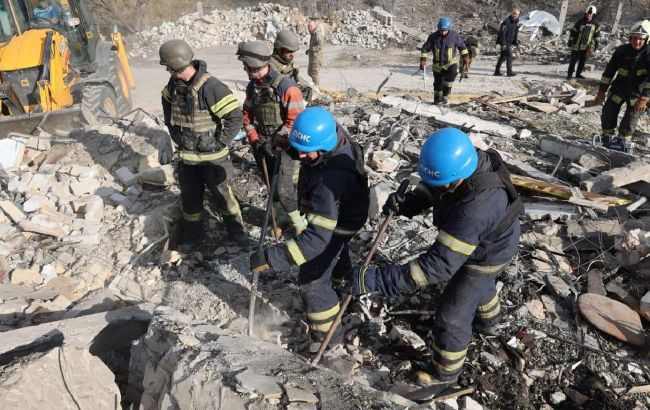 The consequences of the cynical Russian attack on the village of Hroza (t.me/mvs_ukraine)
The aftermath of the cynical Russian attack on the village of Hroza in the Kharkiv region has been captured on video shot from the air, according to the Kharkiv regional prosecutor's office.
The video was shot using a drone and shows the consequences of the missile strike by Russian occupiers on a store in the village of Hroza. As a result of the attack, 15% of the village's population lost their lives.
The attack on Hroza village
On the afternoon of October 5, Russian forces launched a missile strike on the village of Hroza in the Kharkiv region. The Russians targeted a cafe and a store where a funeral service for a fallen soldier was taking place at the time.
According to the latest information, 51 people lost their lives as a result of this cynical attack, including an 8-year-old boy. Three more individuals are still considered missing.
Yesterday's strike marked the deadliest incident in the Kharkiv region since the start of the full-scale invasion.