ATACMS for Ukraine: Experts believe U.S. already confirmed missile deliveries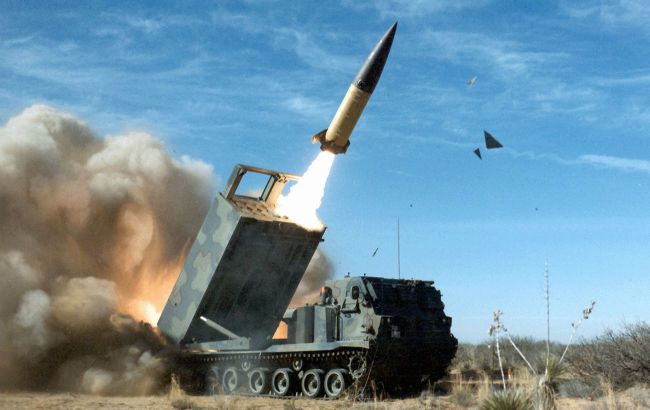 Illustrative photo (Photo: army mil)
The United States may have already made a decision to supply long-range ATACMS missiles to Ukraine. These missiles have the potential to significantly change the situation on the battlefield, according to a statement from Oleksandr Musiienko, Head of the Сenter of Military Law Researches, and a statement from military expert and former spokesperson for the General Staff of the Armed Forces of Ukraine, Vladyslav Seleznov.
What preceded this
The issue of transferring long-range missiles like ATACMS to Ukraine reemerged after Vladimir Putin's meeting with Kim Jong Un in Russia's Far East.
While no formal agreement was announced, the two dictators could have reached an oral agreement to transfer a significant quantity of shells and missiles to Moscow.
ATACMS missiles have the potential to significantly change the battlefield
"China is the main beneficiary of the meeting between Putin and Kim Jong Un. The first and second countries are satellites of the People's Republic of China (PRC). If Ukrainian intelligence already confirms the transfer of certain batches of weapons and ammunition to North Korea, in response to such actions, the US government may agree to supply ATACMS-type missiles, as it is indeed very relevant and crucial. They are capable of significantly changing the situation on the battlefield," emphasized Seleznov.
According to him, this is highly relevant and important, as these missiles have the potential to significantly change the situation on the battlefield.
The decision regarding ATACMS for Ukraine has already been made and it is positive
"We critically lack long-range missiles, so we do not have unlimited capabilities to use Storm Shadow and SCALP," he added. Although they are given tasks, they perform them very effectively – hitting two Russian vessels in the port of Sevastopol, including a new submarine – that's the evidence.
"My personal opinion is that the decision on ATACMS for Ukraine already exists, and it is positive. The only thing needed is to wait for the appropriate application of these missiles, after which it will be announced that the US has transferred them to Ukraine,' Musiienko explained.
Media reports on the possible transfer of ATACMS by the United States
Ukraine has been calling on the United States since last year to provide long-range ATACMS missile systems capable of targeting objects up to 300 kilometers away. However, Washington has refrained from sending such weapons to our country thus far.
Moreover, on September 8, ABC News reported that two American officials stated that the administration of U.S. President Joe Biden was likely to finally transfer tactical long-range ATACMS missile systems to Ukraine. They might be included in a new aid package, and the delivery could take place in a matter of months.
Following this, an article in the Financial Times echoed similar claims. One senior official in the Biden administration told journalists that a decision could be made in the near future.