First Ramstein meeting under new Ukrainian MoD: What to anticipate from the new team and what Ukraine needs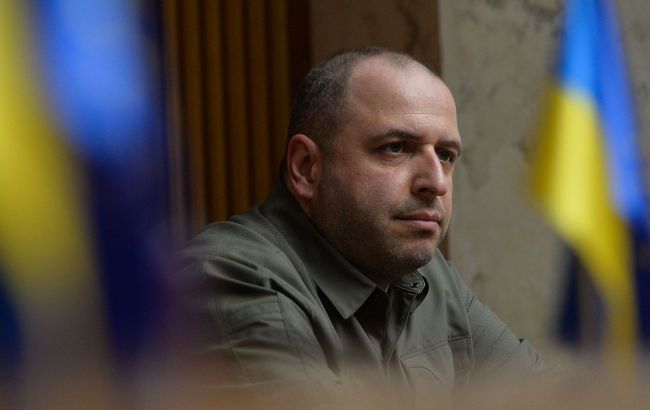 Rustem Umerov will go to his first Ramstein meeting on September 19
For the new Minister of Defense of Ukraine, Rustem Umerov, September 19 will be an important day – it will mark his first Ramstein format meeting, which will take place online.
New team, old connections
Despite the change in leadership, the Ministry of Defense continues to rely on the work done by Oleksii Reznikov. In terms of international communication, both formal and informal, everything remains stable. Understandably, the Ramstein meeting itself, held under the chandeliers, is formal, preceded by meticulous and challenging preparations during technical meetings and working groups.
"Do not expect any significant changes in communication due to the new Minister of Defense of Ukraine. The countries that support us, support Ukraine as a state, not an individual minister or commander-in-chief. The military bloc responsible for cooperation with our partners has not changed," said Oleksandr Musiienko, Head of the Сenter of Military Law Researches, in a comment to RBC-Ukraine.
It is worth noting that Rustem Umerov has already had his first phone conversation with his American counterpart, Lloyd Austin.
How will Ramstein go and what does Ukraine need
Oleksandr Musiienko believes that this 15th meeting in the Ramstein format will focus on three main directions:
Analyzing what has been achieved and identifying weaknesses that need improvement.
Assessing Ukraine's urgent needs at present.
Announcing the results achieved.
The expert emphasizes the need for further improvement in supplying the Armed Forces of Ukraine and the logistical delivery of weapons to Ukraine.
"As the heating season approaches, the enemy will once again attempt to destroy critical infrastructure, so we need air defense systems and missiles in large quantities. Given the massive enemy attacks on the south of our country aimed at disrupting our grain infrastructure, this issue becomes particularly acute and relevant," explained Vladyslav Seleznov, a military expert and former spokesperson for the General Staff of the Armed Forces of Ukraine, in a conversation with RBC-Ukraine.
Photo: Ramstein focuses on Ukraine's winter defense (Getty Images)
The nomenclature remains wide-ranging: from tactical-level Gepard systems to strategic Patriots capable of intercepting Russian hypersonic missiles like the Kizhal. Oleksandr Musiienko recalls that in October 2022, during the then-meeting of the Ramstein group, a decision was made, voiced by Mark Milley, Chairman of the Joint Chiefs of Staff: the West and the United States will do everything possible to help Ukraine create a robust multi-tiered air defense system.
Indeed, since then, Ukraine has received additional systems like NASAMS, Iris, Patriot, SAMP-T, Gepard complexes, and Crotale.
In addition to air defense, one of the urgent needs remains artillery and ammunition because Russia plans, possibly with assistance from North Korea, to later return to the creeping barrage tactic. And in some areas of the front, the enemy's artillery fire level is off the charts.
"The third case to pay attention to at the meeting is demining equipment, which we critically lack for advancing troops and equipment to counter Russian electronic warfare systems that are a significant nuisance. We need missiles capable of effectively destroying these electronic warfare complexes," explained the expert.
Long-range weapons: Will ATACMS work for Ukraine
The issue of transferring long-range missiles like ATACMS to Ukraine reemerged after Vladimir Putin's meeting with Kim Jong Un in Russia's Far East. While no formal agreement was announced, the two dictators could have reached an oral agreement to transfer a significant quantity of shells and missiles to Moscow.
Photo: The United States may soon transfer long-range ATACMS systems to Ukraine (Getty Images)
"China is the main beneficiary of the meeting between Putin and Kim Jong Un. The first and second countries are satellites of the People's Republic of China (PRC). If Ukrainian intelligence already confirms the transfer of certain batches of weapons and ammunition to North Korea, in response to such actions, the US government may agree to supply ATACMS-type missiles, as it is indeed very relevant and crucial. They are capable of significantly changing the situation on the battlefield," emphasized Seleznov.
"We critically lack long-range missiles, so we do not have unlimited capabilities to use Storm Shadow and SCALP," he added. Although they are given tasks, they perform them very effectively – hitting two Russian vessels in the port of Sevastopol, including a new submarine – that's the evidence.
"My personal opinion is that the decision on ATACMS for Ukraine already exists, and it is positive. The only thing needed is to wait for the appropriate application of these missiles, after which it will be announced that the US has transferred them to Ukraine,' Musiienko explained.