Artillery shelling of Donetsk region, September 3 - Casualties reported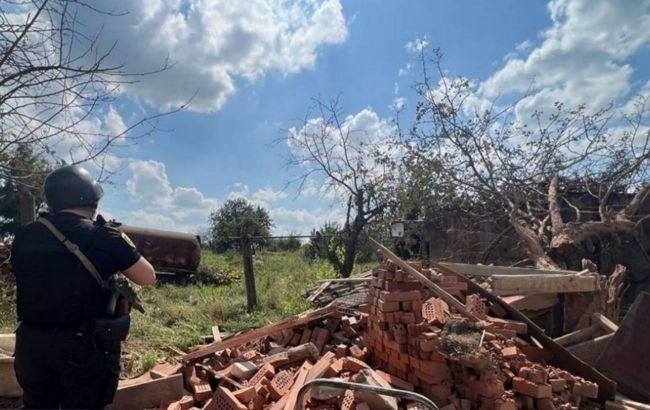 Russians shelled Donetsk region (photo: t.me/Donetsk_obl_prokuratura)
Russian occupiers shelled a residential building in the Donetsk region. As a result of the enemy attack, a man was killed, states the Donetsk Regional Prosecutor's Office.
"Under the procedural guidance of the Donetsk Regional Prosecutor's Office, pre-trial investigations are being conducted in criminal proceedings related to violations of laws and customs of war," the prosecutor's office reported.
Law enforcement officials also mentioned that today, on September 3, the enemy fire affected the villages of Pivnichne in Toretsk city and Tikhonivka in Kramatorsk district.
As a result of the shelling, a private house, presumably hit by artillery fire, was destroyed. An 84-year-old homeowner was killed under the rubble, and his 85-year-old wife was hospitalized with physical injuries.
Additionally, four other civilians sustained shrapnel wounds. Three men aged 19, 41, 45, and a 61-year-old woman are currently in the hospital.
Shelling of Donetsk region
The settlements in the Donetsk region are under daily shelling from Russian occupiers. Both frontline towns and villages in the region, as well as those in the relative rear, are suffering.
Recently, Sloviansk in the Donetsk region came under attack, and a plant was damaged as a result.
Russian military forces also shelled Kramatorsk using the S-300 anti-aircraft missile system. Two people were killed, and another was injured in the enemy's attack.