Deputy Defense Minister announces 'good news' from the front, but Andriivka not yet under Ukrainian control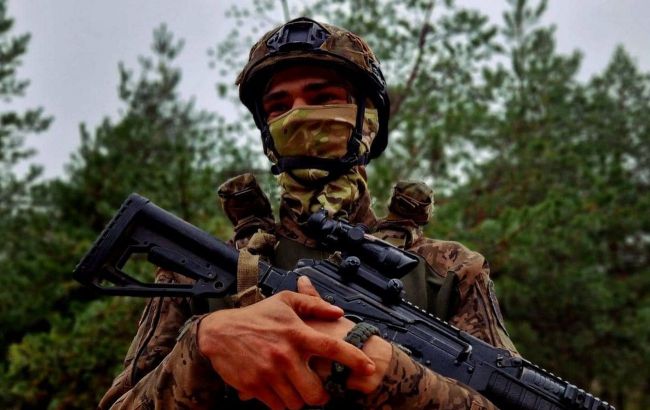 Armed Forces of Ukraine liberate Andriivka (MinistryofDefence UA)
Deputy Minister of Defense Hanna Maliar reported "good news" in the Bakhmut district of Donetsk region. Meanwhile, the military says the situation is tense.
"Andriivka is ours," says Maliar.
(deepstatemap.live)
According to her, Ukrainian military forces are advancing. On the northern flank, the enemy is trying to regain lost positions, while on the southern front, the Ukrainian Armed Forces are making successful progress.
The main battles, according to Maliar, are currently taking place in the areas of Andriivka, Kurdiumivka, and Klishchiivka.
"We have good news from there. We are consolidating our positions," added the Deputy Minister.
Later, Maliar changed the text of the message and removed the information that "Andriivka is ours". At the same time, she wrote that "the situation is very complex and changeable."
Statement by the military
According to the 3rd Separate Assault Brigade, battles are ongoing in the areas of Andriivka.
"Officially! The claim of capturing Andriivka is false and premature. Currently, there are serious and intense battles in the areas of Klischiivka and Andriivka," explained the military.
It notes that such statements are harmful and even pose a threat to the lives of personnel. Moreover, they hinder the accomplishment of combat missions.
Frontline situation
Ukrainian military continues to push the enemy out from the south of Ukraine. Their goal is to clear a strip of land on the left bank, at least 10-15 kilometers wide.
Maliar recently mentioned that the occupiers did not want to leave their lost positions in the south, so the Defense Forces had to defend them against enemy assaults.
For more information about the situation on the frontlines and how close Ukraine is to a turning point in the counteroffensive, you can read the article on RBC-Ukraine.