Armed Forces confirm plane crash in Donbas: two Ukrainian Mi-8s crashed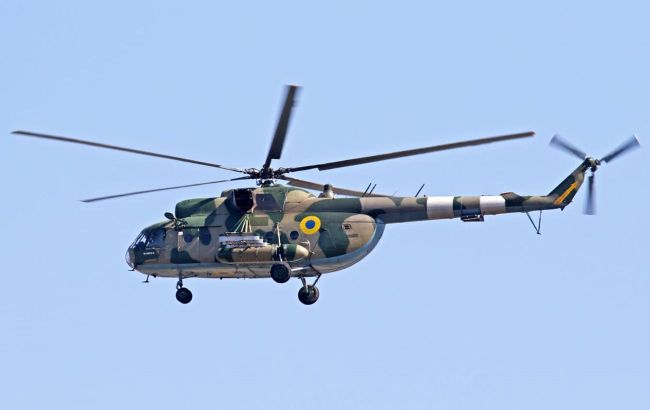 Mi-8 plane crash in Donetsk region happened on August 29 (Photo: mil.in.ua)
In the Donetsk region, two Ukrainian Mi-8 helicopters crashed during a combat mission. Preliminary information indicates six fatalities, but this information requires clarification, said the Chief of the Press Service of the Operational Command East of the Armed Forces of Ukraine, Illia Yevlash, in a comment to RBC-Ukraine.
He says the tragedy occurred in the Kramatorsk district, but the cause is unknown. However, there is information that a Russian Su-35 fighter jet took off at that time while the Ukrainian helicopters were attempting to land. This is done to avoid potential attacks.
"Yes, indeed, an aviation catastrophe involving two Mi-8 helicopters occurred. They were on a combat mission. A hostile Su-35 fighter jet was present in the air during their mission," Yevlash explained.
He emphasized that details regarding the number of casualties still need to be confirmed.
"However, the Chief of the Press Service of the 18th Separate Army Aviation Brigade previously reported six of them," Yevlash said.
He added that investigators are establishing the details and circumstances that caused the aviation catastrophe.
"A commission is currently working on it. The cause of this catastrophe will be known later," Yevlash added.
Background
Yesterday, the media revealed that two Ukrainian military helicopters had crashed in the Donetsk region, and their crews had perished.
These were Mi-8 helicopters that crashed on August 29 in the Kramatorsk district of the Donetsk region. It was reported that the aircraft was destroyed, and six deceased servicemen were found at the scene.
The media reported that the tragedy occurred during the execution of a combat mission, and the names and circumstances of the fatalities were not disclosed for security reasons.
The State Bureau of Investigations is supposedly investigating this case, and information has been entered into the Unified Register of Pretrial Investigations under signs of criminal offenses specified in Article 416 of the Criminal Code of Ukraine ("Violation of Flight Rules or Preparation for Them").
Not the first aviation catastrophe
Recently, As a reminder, not long ago, on August 25, two training-combat aircraft, L-39, collided in the Zhytomyr region. As a result, three Ukrainian pilots, including the renowned pilot Andrii Pilshchykov, were killed with the call sign "Juice."
The investigation examines three possible versions of the aviation catastrophe, and the preliminary qualification is a violation of flight rules or preparation for them.
In the Air Force, they estimate that the investigation could take up to six months.
According to the latest information, the investigation has already begun deciphering the flight recorders of the two training-combat aircraft.