Apple finally releases iOS 17.1: Many new features included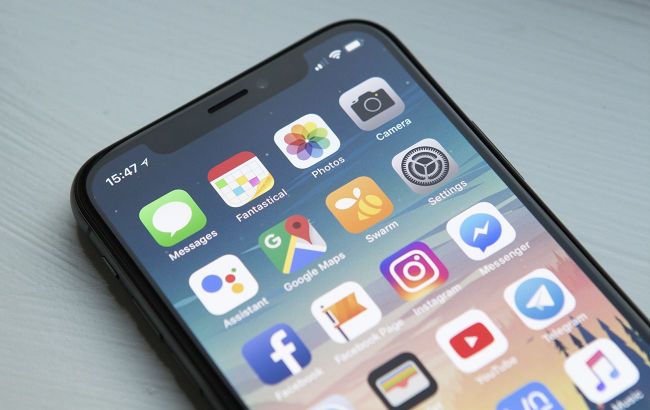 Apple has released iOS 17.1 (Photo: Unsplash)
Apple has released iOS 17.1 with a series of significant improvements and innovations for iPhone and other Apple devices.
RBC-Ukraine provides information on the operating system's innovations.
The following sources were used in writing the material: The Verge, Neowin.
What's new in iOS 17.1
Apple has finally taken steps to modernize the Apple Music player. Now, music enthusiasts can add tracks to their library with a simple tap on the "Favorites" button. This not only simplifies media library management but also enhances the service's personal recommendations for users.
Additionally, file sharing through AirDrop can now be done not only via Wi-Fi but also using mobile networks. This option is particularly useful for those who need to quickly transfer large files and cannot be in close proximity to the receiving device.
In the screen settings, there's now an option to control the standby mode. Users can choose automatic screen turn-off, screen shutdown after 20 seconds, or a mode where the screen remains on constantly. This change is available only on iPhone 14 Pro and 15 Pro models.
For phones with Dynamic Island, there's now an icon for the flashlight feature on the screen, which activates when the corresponding function is turned on (previously, the icon was available only on the iPhone 15).
Furthermore, users can set multiple selected photos on their desktop that will automatically change.
Among other significant innovations, the following are noteworthy:
Adding a black background in "Accessibility" mode.
Support for the Nintendo Switch N64 gamepad.
Fixing the charging issue on iPhone 15.
An additional option to prevent accidental triggering of the programmed "Actions" button on iPhone 15 Pro while in the user's pocket.
Resolution of screen issues on iPhone 15 Pro and 15 Pro Max.
Fixing an issue where the iPhone 15 could charge over 80% despite set limitations.
It's worth mentioning that iOS 17.1 includes some regional updates. For British iPhone users, the ability to display their account balance in Apple Wallet is now available.
Additionally, the OS update aims to reduce the radiation level of iPhone 12. It was this issue that recently led the French authorities to temporarily ban the sale of these smartphones in the country.
Overall, the iOS 17.1 update is a step forward in simplifying and improving the user experience for Apple product owners. Read more about the 8 new features of iOS 17 that all iPhone owners should know.