New features of iOS 17 that all iPhone owners should know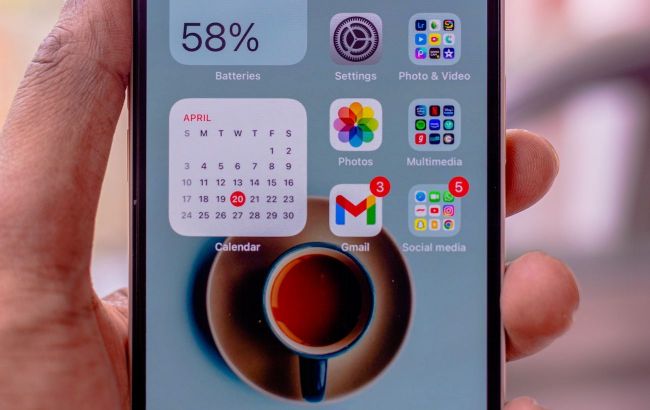 New features of iOS 17 for iPhone owners (Photo: Pexels)
Apple regularly releases updates to its operating system. With the release of iOS 17, users can expect improvements and innovations that will make their mobile devices more convenient and functional, according to the OSXDaily website.
Interactive Widgets
Widgets on the home, lock screens, and in the "Sleep" mode become even more helpful with interactive technologies. Perform tasks with a single tap on the widget, such as crossing off items from the to-do list, controlling home lighting, or playing new podcast episodes.
Interactive widgets in iOS 17 (photo: OSXDaily)
Standby Mod
This is the most incredible new feature in iOS 17. Set your iPhone on its side while charging to view important information from a distance instantly. This mode allows you to turn your iPhone into a nightstand clock, view photos, and control music.
Standby Mod in iOS 17 (photo: OSXDaily)
NameDrop
It makes it easy to exchange contact information by bringing iPhones close. Both owners can choose specific phone numbers or email addresses they want to share and their photos for contacts.
NameDrop in iOS 17 (photo: OSXDaily)
Contact Cards
Now, you can customize posters for incoming calls. These can be Memoji or photos from the gallery, as well as a personalized font.
Voice Mail
When a call directed to you goes to voicemail, you can view the real-time transcription of the message, allowing you to understand the context immediately. If the question requires immediate attention, you can respond to the call immediately (a feature available in the U.S. and Canada).
Organized Messages
All icons stacked in messages are gone because everything is hidden in the new "Messages" menu. Tap to access the camera, photos, apps, Memoji, animated GIFs, stickers, voice messages, and everything you're used to seeing immediately.
Organized messages in iOS 17 (photo: OSXDaily)
"In Touch"
Thanks to the "Companion" feature, your friends or family will know you have arrived at your destination. You can also share your location or request it from friends directly in the Messages chat.
"In Touch" feature in iOS 17 (photo: OSXDaily)
Password sharing with others
One of the most convenient features introduced in iOS was sharing Wi-Fi passwords. You can easily share passwords with friends, family, or colleagues.
Open "Settings," then "Passwords," then "Family Passwords," and "Start" to share passwords.
Password sharing with others in iOS 17 (photo: OSXDaily)