Another Russian ship may have exploded in Sevastopol: Details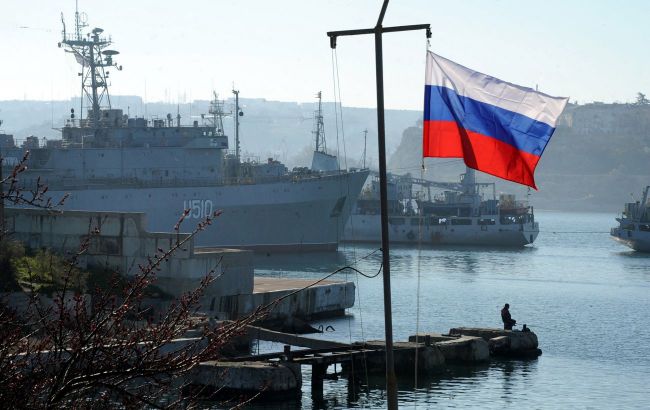 The Russian ship Vladimir Kozitskiy may have exploded in Sevastopol (Getty Images)
Another Russian ship, the minesweeper of project 23040G Vladimir Kozitskiy, may have exploded in Sevastopol on October 26, according to Crimean Wind.
According to eyewitnesses, the Russian ship exploded in the outer roadstead of Sevastopol Bay. It had been operating in that area for several days before the incident.
It is reported that after the explosion, smoke emerged from the machinery compartment. A tugboat was dispatched to tow the ship to Streletskaya Bay.
The 23040G Vladimir Kozitskiy ship is a recent development of the Russian Federation. Its mission is reconnaissance for detecting sea mines. These types of ships, with a full displacement of 192.7 tons, measure 33 meters in length and 6.8 meters in width. They are equipped with two powerful diesel engines, allowing them to reach a speed of up to 13 knots.
As a reminder, on the evening of October 26, Residents in the center of the occupied Sevastopol and the northern part of the city reported hearing a mysterious explosion with vibrations.
Damage to ships near Sevastopol
As we previously reported, on October 13, explosions were heard in Sevastopol. Reports on social media indicated that a small missile ship of project 21631 Buyan-M exploded in the Black Sea. It serves as a carrier for the Kalibr cruise missiles.
Sources in the Security Service of Ukraine revealed that they, in cooperation with the Ukrainian Navy, attacked the enemy's missile carrier Buyan and the ship Pavel Derzhavin in Crimea using drones known as Morskyi Maliuk (Sea Baby - ed.) armed with experimental weaponry.
It later became known that the Russian ship Pavel Derzhavin was attacked by Ukrainian military forces twice.