Another camp for Russian prisoners of war to be opened in Ukraine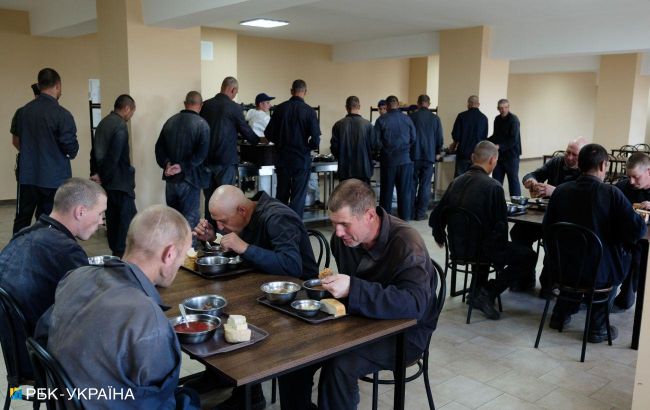 Another camp for Russian prisoners of war to be opened in Ukraine (Vitalii Nosach, RBC-Ukraine)
In Ukraine, another camp for prisoners of war is set to open in the near future due to the large number of Russian occupiers who have either fallen into Ukrainian military custody or surrendered voluntarily, according to project Khochu Zhyt (I Want to Live - ed.).
"Due to the high number of Russian prisoners of war (POW), a new camp for detaining POWs will soon be opened in Ukraine. Meanwhile, preparations are underway to launch another camp," the statement reads.
The increase in the number of POWs is attributed to the deteriorating situation on the front lines, which is affecting the motivation of Russian soldiers, as well as the blockage of prisoner exchanges by the Russian side.
It is also reported that, similar to the Zakhid-1 (West-1) camp, the conditions in the new camp will comply with all the requirements of international humanitarian law. Russian military personnel will be provided with medical assistance, three meals a day, communication with their families, and constant access to representatives of the International Committee of the Red Cross.
The camp itself is located deep in Ukrainian territory, in accordance with the Geneva Conventions.
"The treatment of prisoners of war is exclusively provided in specially designated places in accordance with the Geneva Conventions. Unlike Russia, Ukraine adheres to international humanitarian norms. While the Russian side detains Ukrainian military personnel in regular prisons and correctional facilities, sometimes in inhumane conditions, not respecting and effectively denying their status as prisoners of war," noted the project's press service.
The new camp Zakhid-2 (West-2) will be located in the Vinnytsia region, based on the state institution Mohyliv-Podilskyi Correctional Facility (No. 114).
This information was entered into the unified register on October 20, 2023.
This is specified in the Cabinet of Ministers' order No. 1005 dated November 3.
Furthermore, the government has allocated 3.1 million hryvnias to the Ministry of Justice for the conversion of the correctional facility into a camp for Russian prisoners of war.
Prisoner exchange
Previously, the head of the Main Intelligence Directorate, Kyrylo Budanov, revealed that negotiations with Russia on an all-for-all prisoner exchange are ongoing, and they are nearing a positive outcome. This exchange, which is more feasible now than a quarter ago, may take more than one day.
Ukraine and Russia have regularly conducted exchanges of prisoners of war since the beginning of the full-scale war.
The most recent exchange took place on August 7, with 22 soldiers, including two officers and enlisted personnel, returning home.
Additionally, on August 18, representative of Ukrainian intelligence, Andrii Yusov, announced positive developments regarding prisoner exchanges with Russia. Ukraine is also working on organizing new exchanges of prisoners of war with Russia.