All civilians evacuated from Robotyne as Ukrainian troops completely liberate it from Russians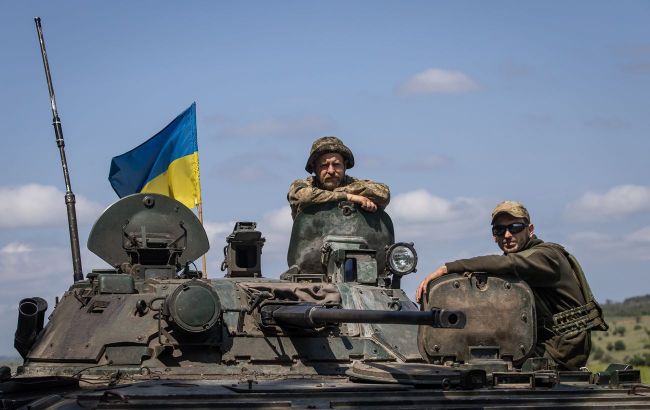 Ukrainian soldiers (Getty Images)
Ukrainian forces evacuated all civilians from the village of Robotyne in the Zaporizhzhia region, recently liberated from occupation, according to the Deputy Head of the Zaporizhzhia Regional Administration Ruslan Movchan.
"Today, Robotyne is completely liberated. A full evacuation of the local residents from the village has been carried out. As of today, the civilian population has been completely evacuated," he stated.
According to Movchan, before the occupation, the village was home to nearly 500 people. However, when it was seized by the Russians, there were only about 10 people left. The village has suffered significant damage.
The liberation of Robotyne
On August 22, it became known that Ukrainian defenders entered the village of Robotyne in the Zaporizhzhia region and organized the evacuation of its residents.
The following day, the defenders raised the Ukrainian flag over the village and posted a video.
According to military experts, Robotyne is a major obstacle on the path to the enemy's second line of defense.
The village is one of the key fortified areas for the Russians in the stretch between the Ukrainian-controlled Orikhiv and the occupied Tokmak, which they have turned into a fortress on the way to another important hub- Melitopol.
For more on the tactical significance of Robotyne and how the counteroffensive may develop further, read the article on RBC-Ukraine.