Air defense mishmash - Ukrainian Air Force preparing to massive attacks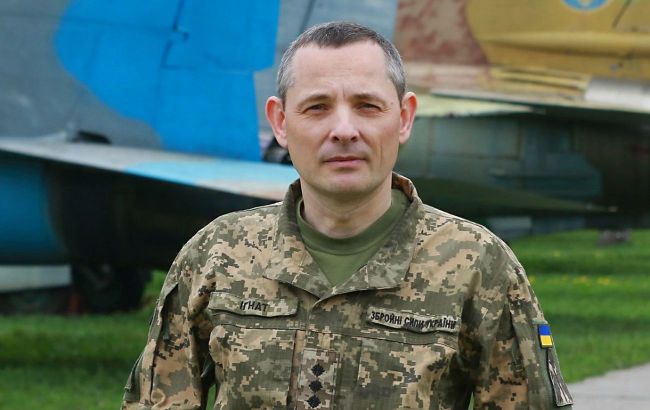 Photo: Yurii Ihnat, Spokesperson of the Air Forces Command of the Armed Forces of Ukraine (armyinform.com)
The Air Force continues to strengthen ahead of possible fall attacks. In the meantime, Russia is increasing drone production, and the night attack on the Odesa region is confirmation of this, says Yurii Ihnat, Spokesperson of the Air Forces Command of the Armed Forces of Ukraine, during a telethon.
"We are strengthening our air force, and all defense forces are strengthening their air defenses. Short-range air defense, of course, does not have the range to destroy airborne targets, but if there are more of them, the results will be better," Ihnat said.
As the Air Force spokesperson noted, the Russian Federation unquestionably no longer has the missile stockpile it had in its arsenal before. At the same time, the terrorist country is increasing drone production, which is why it is necessary to be prepared. In particular, the night attacks on the Odesa region confirm this.
"Ukrainians are ready, I think. The energy sector has prepared for negative scenarios, and the air defense is unquestionably ready. A year ago, we didn't have Western medium-range air defense systems at all. We only got the first NASAMS and IRIS in very limited quantities last autumn. If you look today, we have such a variety of air defense systems that the world doesn't have," Ihnat added.
According to Yurii Ihnat, all Western air defense complements Ukraine's Soviet technology, which also works quite effectively. This includes the S-300 and Buk, for example.
"All this mishmash works and gives results. The only question is that it's not enough; the country is large, and we have to locally organize air defense to protect objects, cities, and strategic sites," the spokesperson explained.
For example, the F-16 fighters could complement the air defense system by providing air cover and intercepting enemy targets on the approach.
Night strikes in the Odesa region
In recent months, after exiting the "grain deal," terrorists have intensified their attacks on Ukraine's port infrastructure.
On the night of September 3, the Russians carried out several waves of attacks with the Shahed-136/131 UAVs from the south and southeast directions on the Danube port infrastructure in the Odesa region. The Air Force managed to land 22 drones.
As a result of the strikes, a fire broke out, which was promptly extinguished by firefighters, but there were casualties.